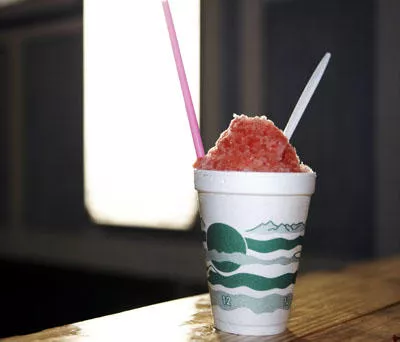 OK, so summer has arrived with a wallop this year. It sucks. But we can spend the next few months either complaining about how underwear-meltingly hot it is, or we can do what little we can to relieve the misery that is summer in the Midwest.
How about a snow cone? I had one just yesterday -- orange-pineapple, from Kirkwood's
Tropical Moose
-- and it helped battle the midday stickies. Need a reminder of how awesome snow cones can be? Read
my survey of the local snow-cone scene
from last August and then check out this
slide show of local snow-cone stands
.
You'll feel cooler already. Promise.