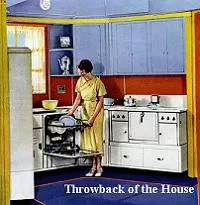 Todd Ehlers, Wikimedia Commons
I'm not here. I'm in
Michigan's Upper Peninsula
, visiting my in-laws and dining on
pasties
(with a long
A
and having nothing to do with stripper attire),
fudge
and Scandinavian baked goods. These shining examples of regional cuisine aren't just delicious, they're also among the only edible foods in this part of the country.
With the largest concentration of Finnish people outside of Europe, the U.P. isn't exactly a flavor destination -- unless you like
really hard cinnamon toast
and
pale sausages
.
This doesn't mean Yoopers aren't interested in cooking. During my eleven years as a Yooper-in-law, I have recieved the
Northcountry Kitchens Cookbook
for Christmas three times.
I don't want to alarm you, but three of the recipes I've made for Throwback --
prune whip
,
orange-date bars
and the
Easter bunny antichrists
-- all appear in this book, which was published many decades after the originals.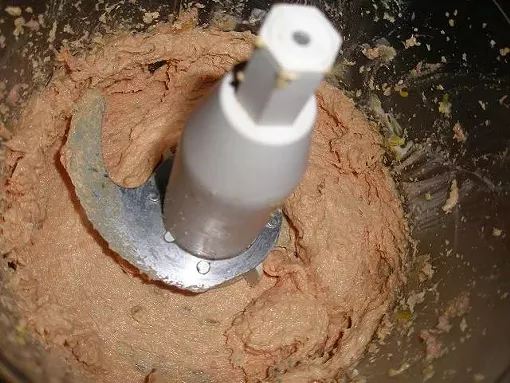 Gooey Buns sound like a yummy breakfast pastry. They're not. Grind bologna, American cheese, mustard, mayo and relish into a paste. Spread inside buttered hot dog buns, wrap in foil, and place in the oven until the buns are stale.
If the thrilling texture of a normal bologna sandwich throws you into fits of emotional displays, this is the alternative you've been waiting for.
The book claims this dish is great for teenagers, which might account for the U.P.'s shrinking population. Feed this to your kids, and you might as well buy them a one-way ticket out of Escanaba. They will never, ever return home.
My husband assures me that he was never fed anything like this as a child. Now that I've made him eat it, there's a chance he'll choose to stay in the U.P. at the end of this trip. I can't say I blame him, having destroyed his taste buds with Napalm-hot bologna goo.
Besides, it's not like I've got a great culinary history. I'm from the Ozarks; my ancestors would have used squirrel meat instead of bologna.
Robin Wheeler writes the blog Poppy Mom. After years of making and eating fancy food, Robin is sick of it all. She's returning to the basics: recipes that haven't surfaced in three decades. She reports on the results for Gut Check every Tuesday.