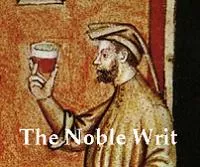 The wine world has seen few success stories like New Zealand sauvignon blanc. In the past decade, the country's production of sauvignon blanc has increased by 800%, and the value of all wine exported from New Zealand is set to top NZ$1 billion next year. Sauvignon blanc put New Zealand on the wine map and continues to dominate the nation's output.
In addition to aggressive export, the New Zealand wine community has been at the forefront of two revolutions. First, as an industry, it committed early to
employing screwcaps
to close wines. Second, it has committed to having all vineyards in the country using
certified sustainable practices
by 2012.
As commendable as those causes might be, it's what is in the bottle that counts.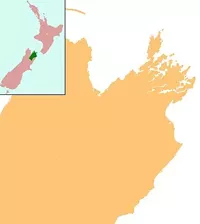 The Marlborough region is highlighted green (inset).
Being an island -- islands, actually -- nation, New Zealand's climate is strongly influenced by the Pacific. The country is just slightly smaller than the state of Colorado, and its wine-producing regions are distributed around both North and South Islands, with sauvignon blanc being grown on both.
The epicenter for sauvignon blanc is the Marlborough region of South Island, where the cooler climate results in the characteristic bright green fruit and vegetable flavors that make New Zealand sauvignon blanc such a unique wine. Several other regions produce sauvignon blanc, but two-thirds of it comes from Marlborough.
Phillip Capper, Wikimedia Commons
The Wairau Valley in Marlborough, New Zealand
It was the utterly unique aromas of Marlborough sauvignon blanc that captivated me. I was already a fan of the grape, particularly as it expresses itself in the Sancerre and neighbors in the Loire valley. But New Zealand seems to take sauvignon blanc to its limits -- an intense, mélange of bold peppery, vegetal, herbal and tropical fruit aromas. It was that picture of Johnny Cash giving the finger at San Quentin in wine form, and I loved it.
In contrast to much of my wine drinking, my ideal New Zealand sauvignon blanc isn't much of a food wine. Maybe some Southeast Asian salads that bring a little heat and citrus -- or some light fish dishes on those occasions when you're happy to let the wine be the star. Mostly, though, it's a solitary sipper.
In the early days of New Zealand sauvignon blanc's availability in the United States, it seemed as if you could choose blindly from the shelf and get a good bottle. As the tasting for today's post confirmed, it's time to start exercising some serious care if you're looking for that characteristic Kiwi assault. I sampled three wines, and found that only one of them delivered what I expected.
(All wines for this tasting were purchased at the Clayton location of the
Wine & Cheese Place
.)
Dave Nelson
The contenders
2008
Omaka Springs Estates
Marlborough sauvignon blanc ($12): Intense
gooseberry
(if you've not had them, they're distinctive and show up at markets from time to time as well as in some "gourmet" jams), tart green apple and a slight herbal note. It's light and electric in the mouth with popping acidity and good length. The most classically "Marlborough" of the three wines I sampled, and the only one of these I'd buy again.
2008
Villa Maria
Private Bin Marlborough sauvignon blanc ($14): Much more restrained on the nose. Apple jelly, tangerine and tarragon. Nicely composed in the mouth, but it does not seem distinctly New Zealand. A disappointing showing from a usually reliable (if somewhat industrial) producer.
2008
Matua
Marlborough sauvignon blanc ($11): Better nose than the Villa Maria with bright apple and passion fruit. Very strange on the palate -- the acid is really out of sync with the fruit, giving a rough, disjointed mouthfeel. Not recommended.
Dave Nelson is the author of the blog Beer, Wine and Whisky. He writes about wine for Gut Check every Tuesday.