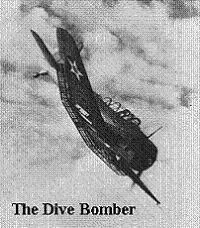 I've never been to the U.K. My idealized concept of British pubs was born from rich legend. Surely our drinking establishments are inferior.
My friend Sally, a native Londoner, held similar stereotypes about American bars. They were either "Cheers" or like a bar from her childhood called "The Dive Bar" at the British embassy in Moscow.
I'm still not entirely sure how Sally knows about bars in Cold War-era Moscow.
Sally's wish list for her first visit to St. Louis had three items: go to the top of the Gateway Arch, see the world's largest catsup bottle and go dive bombing with me. Who am I to argue with a friend who might have KGB connections?
She braved her first tornado warning and a level of heat and humidity that causes Brits to evaporate into fog just to visit
J and A's Bar and Grill
.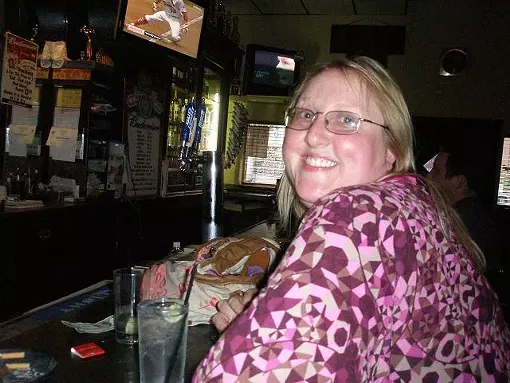 J and A's isn't quite as divey as a lot of the places I visit; I didn't want to shock her system with the likes of my usual haunts.

"I can't believe the bartender talks to customers!" she said when we left, having spent two hours comparing tattoos with the bartender/manager, discussing gun laws and high-school history curriculum and sharing labor and childbirth stories.

Which was interesting, since our bartender was male.

He knew much of the bar's century-plus history. It was a speakeasy during Prohibition. At some point, probably during the 1970s, some idiot drove a nail through one of the cherub faces carved into the bar back.

Sally's not a beer drinker, which I assumed was illegal in London. While I nursed my hipster elixir ($1 can of PBR in a frosted mug), she had a couple of vodka tonics, which were three-quarters vodka. Since smoking isn't allowed in U.K. pubs, she bought a pack of menthols and smoked one -- just because she could.

J & A's met Sally's American bar expectations: friendlier than the British version, which have all turned into smoke-free franchise crapholes with no local flavor and personality. Then she muttered something about putting sweet corn on an Imo's pizza and collapsed into a vodka, nicotine and toasted ravioli-induced sleep.

Robin Wheeler writes the blog Poppy Mom. She also has a strange attraction to drinking establishments with jars of pickled -- or possibly fossilized -- eggs. She reports on these dives for Gut Check every Friday.