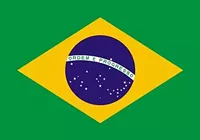 This week I visit
Côco Louco Brasil
, the new Brazilian restaurant in the Central West End.
If you dine at Côco Louco Brasil, beware the teapot. Your server may bring this to your table at the end of your meal, along with dainty white demitasses and a knowing smirk.

The arrangement looks exactly like the tea service at the average Chinese restaurant, but that ain't tea inside the pot. It's cachaça, Brazil's national spirit, fermented and distilled sugarcane juice.

You've likely encountered cachaça in a caipirinha, a refreshing cocktail of cachaça, lime and sugar. It's the perfect summer cocktail, sweet, tart and bracing. (If you've never tried one, imagine a mojito without the mint.) By itself, cachaça is mostly just bracing, a burst of sweetness followed by a kick in the ass. Those braver than I shoot it like tequila. I took little sips. With long pauses in between. It was served in a demitasse, after all.

Check back later today to see what I think.