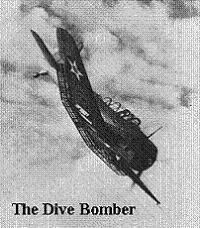 Robin Wheeler writes for the blog Poppy Mom. She also has a strange attraction to drinking establishments with jars of pickled -- or possibly fossilized -- eggs. She reports on these dives for Gut Check every Friday.
For eight years, I lived in Breckenridge Hills, a wee municipality sandwiched between Sts. Ann and John on St. Charles Rock Road. I hated it. While I enjoy hanging out in bars with drunk people, I have trouble tolerating their antics when I'm in my home.
My former block included drunken-assclown antics that top anything I've seen in my bombings. How can anyone compare to the grandfather at the end of my block, who built dune buggies and blasted Elton John tunes in the middle of the night at a volume loud enough to wake us, two houses away?
My old neighborhood's a dive-bar gold mine, but I haven't wanted to return. I didn't want to encounter
Dune Buggy Elton
, who might remember all those times I called the cops on him. Regardless, I gathered my guts and went to the
Office
(which also goes by the Waiting Room, and bears no affiliation to
the other Office I've visited
).
The good news: I didn't run into Dune Buggy Elton.
The even better news: I met John Wesley Harden. I snorted when he told me his name, thinking he was trying to make a pervy reference to
John Wesley Harding
. He wasn't. He was quite possibly the drunkest person I've ever seen who could not only stand upright, but sing karaoke.
That's right. We finally have Dive Bomber karaoke. John mumbled some Willie Nelson and Ray Charles. He offered to sing "You Are So Beautiful" for me. I declined.
Don't expect me to ever sing karaoke. The amount of bourbon required to improve my singing ability ruins my ability to remember my name.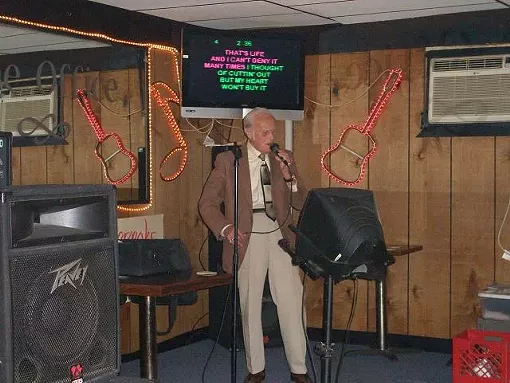 The most fantastic news of all: there was a couple in the bar, dressed to the nines, there for karaoke. He sang Sinatra. She sang Patsy Cline. Oh, and they happened to be at least eighty years old. And spectacular.
Maybe the old neighborhood wasn't so bad after all.