Todd Ehlers, Wikimedia Commons
Robin Wheeler writes for the blog Poppy Mom. After years of making and eating fancy food, Robin is sick of it all. She's returning to the basics: recipes that haven't surfaced in three decades. She reports on the results for Gut Check every Tuesday.
O, maligned prune. Even though
they legally changed their name to dried plums nearly a decade ago
, we still can't shake the connection between prunes and poop.
I'm pretty shameless, but even I felt a twinge of shame upon purchasing a tub of prunes for this week's recipe. It didn't help that the cash register spit out a coupon for laxatives. I was also buying cran-grape juice and yogurt, but the store's computer system didn't diagnose me with a yeast infection and a UTI in addition to chronic constipation.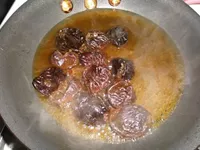 Body Building Dishes for Children
, another gem from the Culinary Arts Institute's 1950 cookbook collection, doesn't shirk from the lowly prune or its properties. Nor does it ignore organ meat, Lima beans, turnip greens and
those horrible bunnies
from its salad cookbook.
I have a five-year-old who loves garlic hummus, curry, spicy salsa and couscous with feta. If I tried to serve her some of the things in this book, she'd call protective services on me, and I wouldn't have a leg to stand on. Turnip soup is child abuse.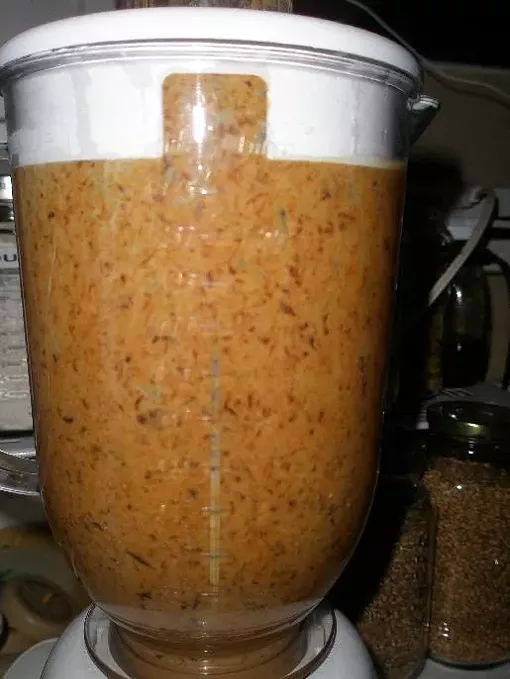 At first glance, Prune Whip looks downright dangerous. With its raw whipped egg white folded into cooked prune puree, a kid could die from the combination of salmonella and nature's laxative.
Prune whip is not pretty and it might make a kid very ill, but really? It's not that bad. Aside from looking like a shit storm in a blender, it's got a delicate texture and a tannic sweetness.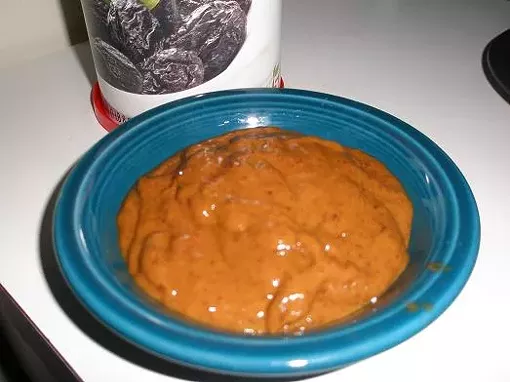 I wasn't going to let my daughter sample it because I didn't want her digestive system to explode all over my house, but she was so interested I let her dip her finger in. Lo and behold, she loved it.
She thought it was chocolate.
I guess I'll concede this recipe battle. Despite the shame in purchasing prunes, the gag-inducing spectacle of prunes in a blender and the risk of turning my house into a latrine, I'll be making this again -- with pasteurized eggs -- at my kid's request.