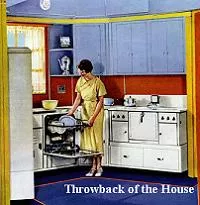 Todd Ehlers, Wikimedia Commons
Robin Wheeler writes for the blog Poppy Mom. After years of making and eating fancy food, Robin is sick of it all. She's returning to the basics: recipes that haven't surfaced in three decades. She reports on the results for Gut Check every Tuesday.
Can someone please tell me about the mid-20th century obsession with shaped foods? In my extensive readings -- two whole pages of Google searches -- I can't find anything to explain the culinary, economical or psychological reasons why cooks felt the need to contort foods into loaves, rings or molds.
Was it an attempt to control something when the rest of the world seemed out of control? Or was it the Cubism and De Stijl movements trickling down into housewifery?
Whatever the case, people loved food that held its shape. While doing my research, I even found a 1960 recipe for a
meat loaf ring
. It's a loaf. And a ring! How can it be a loaf (rectangular) and a ring (round)? Sister, you just blew my mind. Thus, the psychedelic era was born.
Meat and bread weren't the only foods suitable for the loaf treatment. In 1968's
Favorite Recipes of America - Vegetables
, I counted four rings, eight loaves and a mold in its 370 pages. Since it's spring, I opted for the Asparagus-Macaroni Loaf.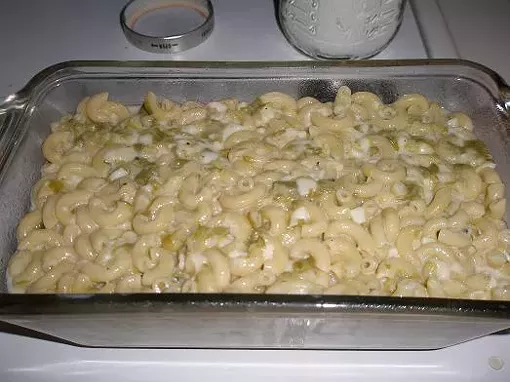 In a double boiler, make a custard sauce with milk, Gruyere and eggs. While it cooks, line a loaf pan with frozen or canned asparagus spears and pimentos. Stir sauce into cooked macaroni and chopped asparagus.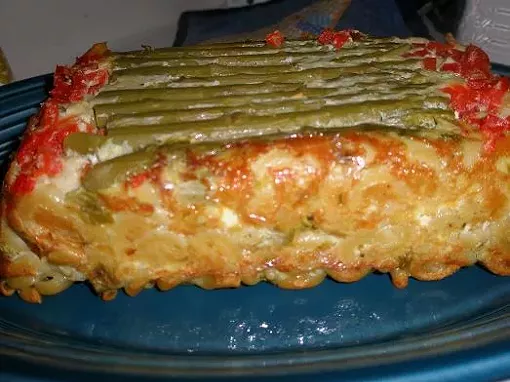 Bake the hell out of it until it holds its shape and serve with Stellar Sauce -- cream of celery soup with melted Gruyere.
The sauce is pretty stellar. It's no small feat to be bland enough to drown out the taste of asparagus that's already been cooked down to the asparagus essence usually only available in urine. It also softens the blow of pasta that's turned into rubber.
In other words, it's a big rectangle of dry, chewy, overcooked macaroni that tastes the way pee smells after you've eaten asparagus. Being rectangular does not distract from this flavor, nor does it make it acceptable.
Mushrooms might have made it better. Special, sparkly mushrooms that make everything a hazy asparagus green. Yeah.