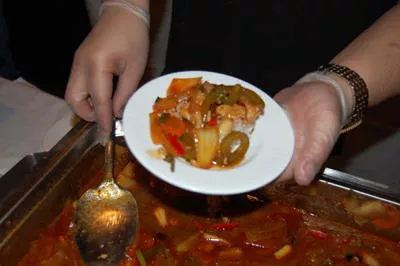 Nick Lucchesi
Red curry chicken from Florissant's Simply Thai.
Last night
Riverfront Times
hosted its annual Iron Fork benefit at the Ritz-Carlton in Clayton. My colleague Nick Lucchesi was there to photograph the food from twenty-five area restaurants that roughly 1,100 guests got to sample. You can view
a slideshow
of Nick's photos and start making your plans for next year's event.