Just in case you happen to have a craving for
Peeps
this weekend, a lot of spare time and no inclination to battle the crowds at Walgreen's or Schnucks,
Serious Eats
has thoughtfully provided instructions (borrowed from Martha Stewart) for
how to make your own
.
In other Peeps news, the
Chicago Tribune
proudly presents its annual photo collection,
Peeps on Parade
, and the
Peep Research
page presents (also proudly) its latest findings.
Party on, Peeps.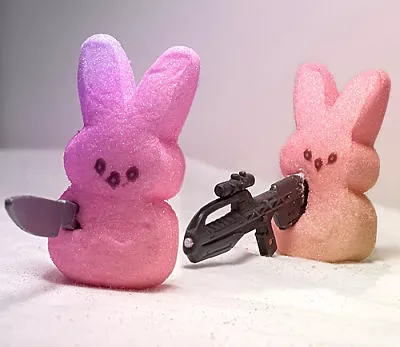 flickr.com/photos/azredheadedbrat
Attack of the killer Peeps!