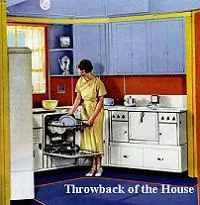 Todd Ehlers, Wikimedia Commons
Robin Wheeler writes for the blog Poppy Mom. After years of making and eating fancy food, Robin is sick of it all. She's returning to the basics: recipes that haven't surfaced in three decades. She reports on the results for Gut Check every Tuesday.
I'm not Catholic, but I love the Lenten season. Not for the satisfaction of making a sacrifice. Nope. I love a good Friday-night fish fry. I think I would have been pretty happy in those
pre-Second Vatican Council days when every Friday was meatless
.
Fifty-two fish fries a year? It's the tastiest penance of them all.
Better Homes and Gardens
published an edition of its book
Meals in Minutes
before the Second Vatican Council. For people who don't get nearly as excited as I do about fish on Friday, the cookbook included a recipe for "Friday Franks." These aren't hot dogs, but an attempt to fool people into thinking they're not eating fish, since lobster corn dogs hadn't been invented in 1963.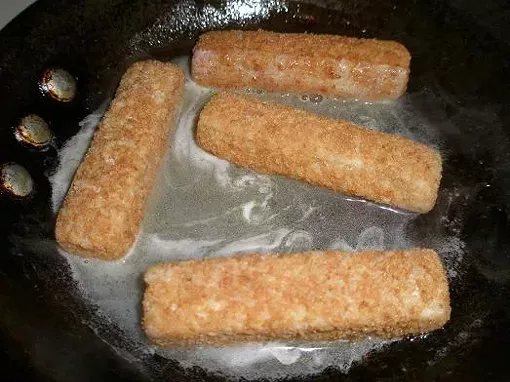 Soak frozen fish sticks in lemon butter, bake, throw onto a mayo-coated hot-dog bun, garnish with ketchup, and pay your penance without neglecting your dirty carnivorous urges.
I think it's easy to forget that frozen fried foods are still fried foods. I didn't pop out the Fry Daddy and splatter my kitchen with grease. No, I baked these fish sticks, which means they're not 8% minced fish product and 92% fat after being soaked in lemon butter.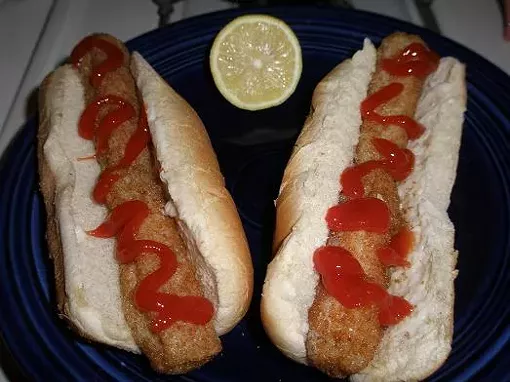 I have seen Hell. It happened at 4:32 A.M., eight hours after I ate half of a Friday Frank. Suffice it to say, it took exactly one month of writing "Throwback of the House" for me to encounter a recipe that required an Immodium chaser and lots of prayer.
How terrible were these minced-fish grease bombs? My cat and two dogs, who act like starving refugees when any form of food is concerned, all refused the Friday Franks. Had they eaten it, I'd have to burn down my house to counteract the pure evil of their intestinal distress.
I have seen the light. It's Mass and dry-baked cod every day for me from now on.