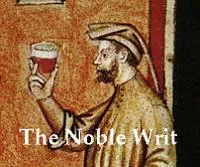 Dave Nelson is the author of the blog Beer, Wine and Whisky. He writes about wine for Gut Check every Tuesday.
I recently attended a relatively large wine tasting. This wasn't a formal affair. Just a group of good friends, tasty food and a whole lot of great wine over the course of two days. I brought ten bottles to open, and three of the ten were ruined by the most prevalent and insidious of wine faults: cork taint. I was far from the only one to lose bottles to this thief, though I did take the dubious crown for most "corked" bottles.
Apart from being undrinkable, what did the corked bottles at this tasting have in common? They were produced in countries all over the world. They were white and red. They were from various vintages, young and old. And they ranged in price from about $12 to almost $100 (maybe more -- I wasn't rude enough to ask). So their only common "feature" was the piece of tree bark used to close them. Yes, I said tree bark. From a useful tree called (wait for it) the Cork Oak.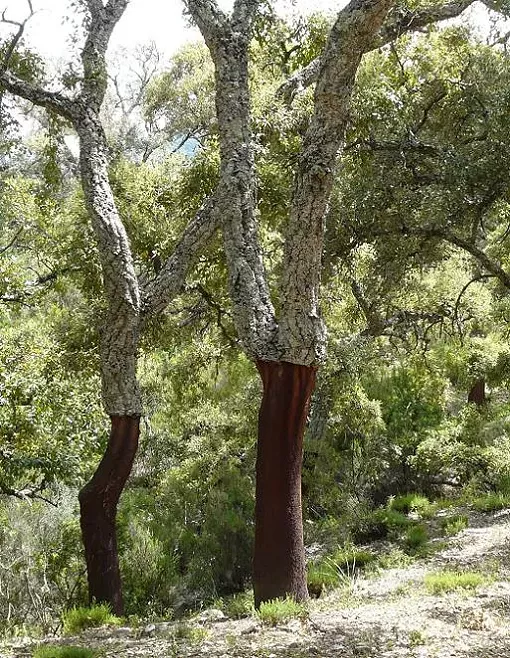 User "Wavering," Wikimedia Commons
Cork trees, plotting which bottle to taint next.
Now, cork does have some nice features: it's a natural product, and it's renewable. (The bark can be harvested every decade or so after the first harvest.) It's also a somewhat flexible material so it forms a tight seal when properly cut. Apart from that, there is precious little to recommend it. Cork is prone to natural inconsistencies that can let oxygen into the wine, thereby ruining it. Corks also need to be kept moist, lest they dry out and let oxygen into the wine, again resulting in ruin.
These two points bring me to a brief detour into one of the most-repeated cork myths: that cork is a superior closure for wine bottles because it allows a teeny, tiny amount of oxygen to permeate over time, which results in all of the delicious flavors that aged wines can have.
This is utter garbage, and needs to stop. A cork that admits oxygen is a faulty cork. Really. The first
solid research on the topic
was done over 40 years ago and people are still getting it wrong.
User "Scharks," Wikimedia Commons
Back to cork taint. What exactly is it? Most commonly, it's caused by a chemical called 2, 4, 6 - Trichloroanisole (TCA for short), though there are some other, less common chemicals that mimic its impact. Human beings are incredibly sensitive to TCA. The common threshold for perception is between 2 and 10 parts per trillion.
My favorite sensitivity analogy is that a single gram (that's 1/28th of an ounce for the metrically challenged) of pure TCA would be enough to contaminate (i.e., be perceptible) the entire annual wine production of Australia. Due to the minuscule levels at which TCA has an impact, it's been very hard for the cork industry to eliminate.
How does TCA ruin a wine? Once it gets to perceptible levels, the damage is caused mostly by its incredibly noxious odor. Imagine taking one of those rain-soaked free newspapers from your front yard and stashing it away in the dankest, dampest corner of your basement to mold in peace for a few months. Now take a hearty whiff. TCA is truly unforgettable once you smell it.
But there's an additional devilish aspect to TCA: Individuals' thresholds vary. What may be obviously corked to one person merely seems like a somewhat muted or, at worst, insipid wine to another. Below-threshold TCA strips aroma and to a lesser extent flavor from the wine, leaving it a shell of its true self. As an added bonus, the human nose quickly acclimates to the aroma of TCA: The more you smell a corked wine, the less corked it will smell, so trust your first or second sniff!
How TCA gets into corks can be pretty complex. If you want to delve into the current TCA research
look here
(follow the squares on the TCA line at the top left for more info). The cork industry has certainly been working to reduce TCA, but most estimates of TCA-contaminated corks run in the 2-7% range. Even at the 2% level, that translates into a cool $200 million or so worth of wine ruined by TCA in the U.S. alone each year.
There are also environmental sources for TCA. Several wineries, including such big names as Beaulieu and Chateau Montelena in Napa and Chateau Ducru-Beaucaillou in Bordeaux all had their cellars or wineries suffer from systemic TCA contamination. This required major repair and replacement of equipment and structures. However, tainted corks are by far the most prevalent source of TCA.
So what do you if you're a consumer? If a corked wine is one you recently purchased, you can attempt to return it. Your best bet is to leave the tainted wine in the bottle and return it promptly so that oxidation doesn't obscure the TCA. Wine stores are also a good source for figuring out what TCA smells like. Ask your favorite store if they have any corked bottles around that you could smell.
If you're desperate or adventurous, you can try the plastic wrap trick. It seems that TCA has a high affinity for polyethelene, the plastic used to make many plastic wraps, so pouring the wine into a bowl and tossing in a good-sized wad of plastic wrap can literally remove the TCA from the wine as it adheres to the plastic wrap. My experience has been that while the noxious odor can be reduced, the wine never performs as well as a non-tainted sample.
The other alternative, which I have been choosing more and more frequently, is not to bother purchasing wines closed with cork. While ten years ago this seemed drastic and limiting, there are now an ever-growing selection of wines closed with screwcaps or "corks" made out of something other than cork. These closures are not without questions and compromises of their own -- we'll cover these alternatives in depth in another post -- but here's
a nice industry perspective
on why one would choose something besides cork to close their bottles. All I know is that I've yet to have a wine from a screw-capped bottle that was corked, and after my last big tasting, that is a most welcome relief.