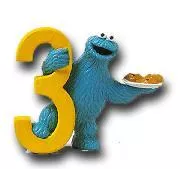 Gut Check recommends three ways you won't go hungry this weekend.
1. This weekend's big event is the Festival of Nations: food, arts and crafts, dancing, food. It runs from 10 a.m.-7 p.m. Sat. and 10 a.m.-6 p.m. in Tower Grove Park. It's always a lot of fun. Bring cash and an empty stomach. More info here.
Two more suggestions after the jump...
2. The new issue of the River Styx literary magazine is entitled "A Readable Feast" and features food writing and even recipes. Pick up a copy and enjoy food from Revival at the magazine's Green Feast: Go Green, Give Green fundraiser. More details here.
3. Feed your soul when Bruuuuuuuce plays the Scottrade Center tomorrow night. Too much of a stretch to fit that into a food blog? Maybe he'll play "Hungry Heart." Anyway, if you see me at the concert, say hello.
That's it for this week. Next Week: We go old school.
Have a great weekend. Eat something good.