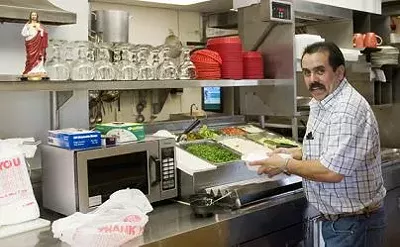 I couldn't remember the last time I'd driven Woodson between Page and St. Charles Rock Road. I didn't know of any restaurants along this stretch besides Woofie's, so I tried to catalog the strip malls we passed that evening. Liquor store. Sports bar, maybe with food. Taqueria.
"Wait. Did we just pass a taqueria?"
This week I visit Taqueria la Pasadita, located inside an old Taco Bell in Overland. Check back here tomorrow to see what I think.
Photo: Jennifer Silverberg