Gut Check reviews a single dish.
The Location: Porter's Fried Chicken (3628 South Big Bend Boulevard)
The Dish: Two-Piece Snack (Spicy)
The Cost: $3.49
The verdict after the jump...
The Verdict: The two-piece "snack" is the cheapest of Porter's chicken-dinner selections. For $3.49, you receive a fried chicken thigh and wing as well as a soft roll and small containers of mashed potatoes and cole slaw. (You can choose which parts of the chicken you want, but that will cost you $4.69.)
You pick regular or spicy breading. I chose spicy. The cashier informed me this would entail a wait of 10-15 minutes. I passed the time reading one of the local free rags.
The photo I took both does and doesn't do justice to the fried chicken. On the one hand, the chicken isn't quite as dark as it appears to be. The lighting was bad. Really, it's an appealing medium-dark brown. On the other hand, if you look closely at the thigh, you can see a sheen of grease atop it.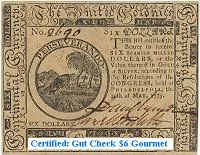 Yes, the chicken is greasy. Maybe not grease-running-down-your-chin greasy, but definitely more than moist. I don't mind some grease, though. The chicken itself is tender; the flavor is more chicken and spicy breading than grease. The breading has quite a kick and pairs especially well with the dark meat.
I'm not a big fan of Porter's mashed potatoes or its slaw, but since the whole shebang costs $3.49, I can't really complain.
Would I order this again? Absolutely. I love fried chicken, and Porter's is the best I've found (so far) in St. Louis. And the two-piece "snack" is exactly the right size to indulge in fried chicken without feeling totally bloated afterward.