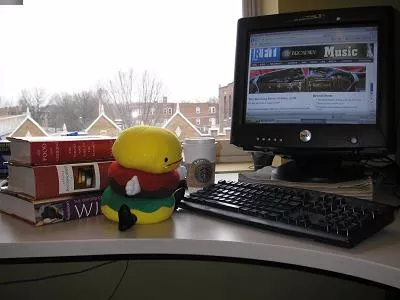 A look at what's happening at our favorite St. Louis food blogs...
Several St. Louis food bloggers had a potluck dinner last weekend. Iron Stef has a report.
The Cheesemonger's Wife is awfully excited about Gerard Craft's big news.
Bill has a message for Whole Foods at STL Bites.
Asparagus noodles are being served up at A Veggie Venture.
Miss Food Snob offers a recipe for tarte au citron.
At STL Hops, Mike wonders if you'd be up for a beer tour of St. Louis.
The Pollacks share their opinion of Off the Vine.
The Cupcake Project continues its apparent quest to drive me insane with hunger: Lavender-pear cupcakes.
Orzo with roasted vegetables is on the menu at Show Me Vegan.
At FamilyStyle Food, Karen and her children take on buttercream.
At Sounding My Barbaric Gulp, Kelly has a recipe for Tyler's ultimate mac & cheese.
Do you know a St. Louis food blog we should read? Do you write one yourself? Drop us a line.