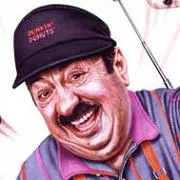 www.mikegardnerart.com
Bill beat me to it with this news, but someone urged me to post it here:
Yes, folks, Dunkin' Donuts will be opening numerous franchises in St. Louis and the nearby counties in both Missouri and Illinois, according to a press release making the rounds today. Don't expect the shops to open soon -- the company is still looking for franchisees -- but the press release speaks of "over 100 new restaurants projected over the next several years."
All of you who hate having to put the sugar and cream into your own cup of coffee, rejoice!