As part of our year-end celebration, Gut Check is highlighting the people, places and things that have made the blog's first year (well, seven months, actually, but who's counting?) so much fun. There are five nominees for the inaugural Gut Check Thing of the Year award. I'll announce the winner on Friday.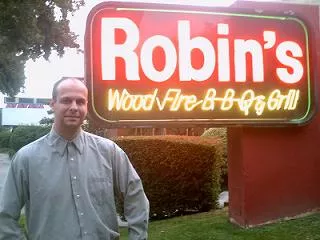 www.proctorformayor.com
Pros: One of Gut Check's first fans, Aaron inspired my Cheesesteak Quest. (Which, by the way, is on hiatus till after New Year's or until I'm drunk enough to try the Hardee's cheesesteak Thickburger.) He also advanced Gut Check to the semifinals of his Blogger Death Match.
Cons: After only a few months in St. Louis, Aaron returned to the supposedly greener pastures of Pasadena, California.