A look at what's happening at some of our favorite St. Louis food blogs.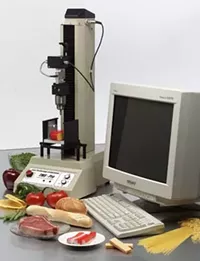 www.foodtechcorp.com
Meet Mandy, the St. Louis food blogger behind Fresh from the Oven. This week Mandy indulges us with a recipe for mosaic biscotti.
At STL Bites Bill pens a love letter to Edwardsville's 222 Artisan Bakery.
What are the perks of being the dean of St. Louis food writers? Joe and Ann Pollack visit an awesome wine tasting in Chicago.
I had a chance to meet Bruno at a food bloggers' confab a while back. Then he was working on the blog Zinfully Delicious. Now here's his blog Bruno's Dream. Check out his adventures in the kitchen with sourdough bread and California cabernet.
At STL Hops Mike brings the happy news that Schlafly's 2007 Barrel-Aged Imperial Stout -- and lots more -- is now available.
I've been meaning to ask this for a while, but, uh, whatever happened to Jason Clevenger?
Do you know a St. Louis food blog we should read? Do you write one yourself? Drop us a line.