The official Gut Check blogroll links to several great St. Louis-centric food blogs. Here are two more you should check out: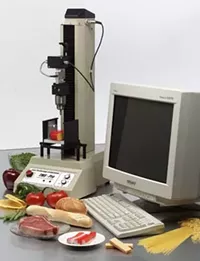 www.foodtechcorp.com
stlbites is the blog of frequent Gut Check commenter Bill Burge. Bill's recent posts include reflections on the return of Wendy's to St. Louis and whether you should take pictures as you eat a fantastic meal.
stlhops is a blog for beer enthusiasts. Though brand new, the site already offers several great posts, including thoughts on Anheuser-Busch's marketing plans and the beer selection at gastropubs.
And I would be remiss if I didn't mention that our old friend Aaron Proctor, who inspired Cheesesteak Quest, has embarked upon his own Chase for the Cheesesteak in Southern California.
I have no idea what's going on in that picture, by the way.