source: www.theimaginaryworld.com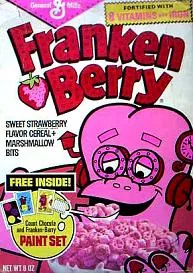 Dude always creeped me out.
Dude always creeped me out.
For your morning coffee (or that first break of a long work week):
- A scientist at my undergrad alma mater, the University of Maryland, College Park, is trying to design a better strawberry. (Baltimore Sun)
- A movement trying to unite kosher practices with concern for the environment. (Washington Post)
- Snack food packages that deliver exactly 100 calories of food are hot. But how much food does 100 calories equal? (New York Times)
- How offensive could deep-fried carp in a sweet-and-sour sauce be? Uh, very. (AP via kdka.com)
Update: Oh, man. I didn't even notice the video that accompanies the carp story. Not exactly NSFW, but not very pleasant. Do not watch before eating.