source: www.pepperidgefarm.com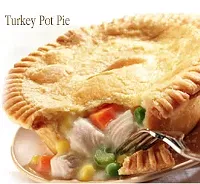 Even heartier than you think.
Even heartier than you think.
Still no Web links for this week's issue. Instead, here are a couple of fun articles from around the Internet.
A colleague forwarded me this list of foods you absolutely should not eat, courtesy of the Center for Science in the Public Interest. The next-to-last item strikes close to my heart, which is why I prefer to live my life in blissful calorie-and-fat ignorance.
New York Times restaurant critic Frank Bruni celebrates his city's embrace of fatty meats. (Registration required.) If something similar occurred here, I wouldn't be unhappy.