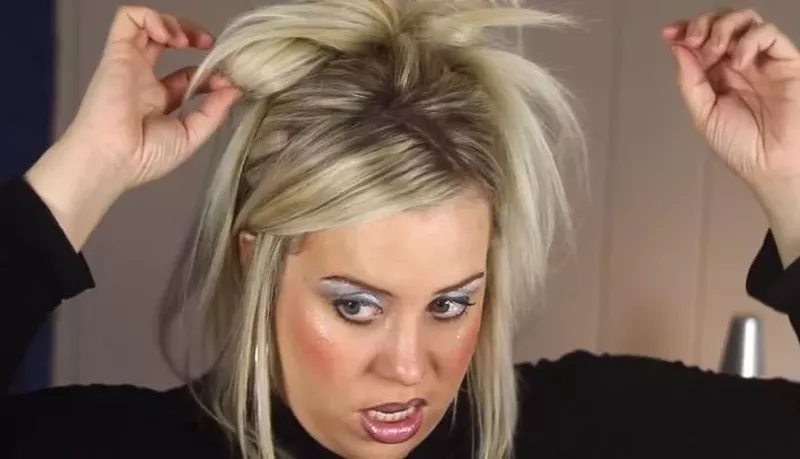 The world of 1999 was a strange place, one that its youth mostly spent waiting for their mom to get off the phone so they could AIM chat with their besties — but what if that era had included beauty YouTubers?
Inspired by a
tweet
, the multi-talented St. Louis makeup artist Jaime French explored that premise in a perfectly on-point video that's racked up more than
17 million views
in less than 24 hours.
French, who's previously gone viral demonstrating how to apply makeup
while wearing a pair of tiny fake hands
, goes all in on the idea of a 1999 beauty vlogger, complete with VCR static, a Delia's style choker and complete disregard for blending.
"Resist the urge to blend your makeup," French advises her audience as she fills in the skin beneath her eyebrows with a frosty shadow. "You want
harsh lines
." As for your brows, French notes, "Eyebrows aren't important at all. You just need a thin line."
Clearly, the flashback to the age of Spice Girls and boot-cut denim has resonated powerfully with the masses, and it's not just the gratuitous plugs for Surge and Japanese cherry blossom body splash.
The video is so pitch-perfect that, for a wonderful moment, it feels like the new millennium never even happened. And honestly, considering the next two decades, 1999 looks better and better as time goes by — no matter how caky the foundation was.

Follow Danny Wicentowski on Twitter at
@D_Towski
. E-mail the author at Danny.Wicentowski@RiverfrontTimes.com