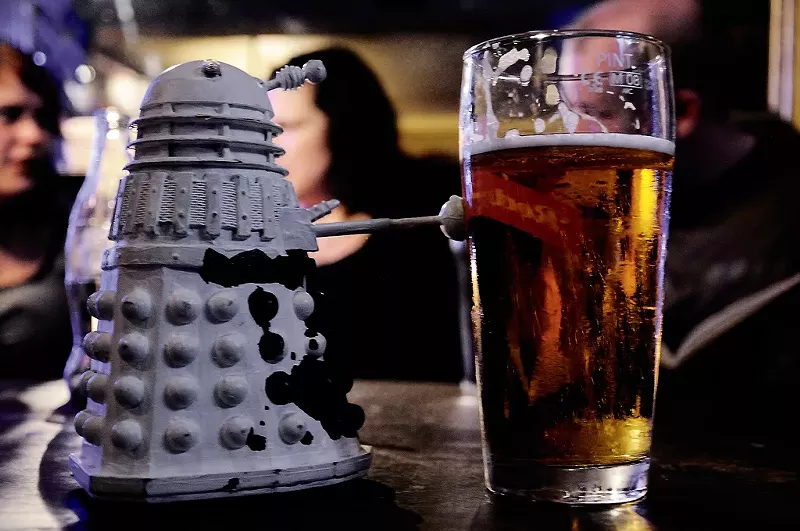 Even science fiction likes beer.
Beer is good. Science is good. Women are good. What else do you need for a successful event, really? Well, some smart scientist figured out this formula and now a "
Beer with a Woman Scientist
" event is scheduled to go down at the
Schlafly Tap Room
(2100 Locust Street, 314-241-2337)
on January 30 from 6 p.m. to 9 p.m.
Hosted by
the St. Louis chapter
of the nonprofit organization "500 Women Scientists," the event is an opportunity to slurp some suds while mingling with some scientific lady badasses.
500 Women Scientists
originally began with a goal of bringing 500 scientists together in solidarity and has since grown to more than 20,000 women of STEM from more than 100 countries working together to make the field of science more open, inclusive and accessible.
The organization is working to build "an inclusive scientific community dedicated to training a more diverse group of future leaders in science and to use the language of science to bridge divides and enhance global diplomacy," and part of
that plan
includes getting the community aware and involved in the mission.
That's where you come in, beer drinker. If you want to support this organization or, you know, just kick it with some super-cool scientists, all you have to do it show up to the event and chug a few. Good deal, right?
Check out the full details at the Facebook event page
here
.
Email the author at jaime.lees@riverfronttimes.com