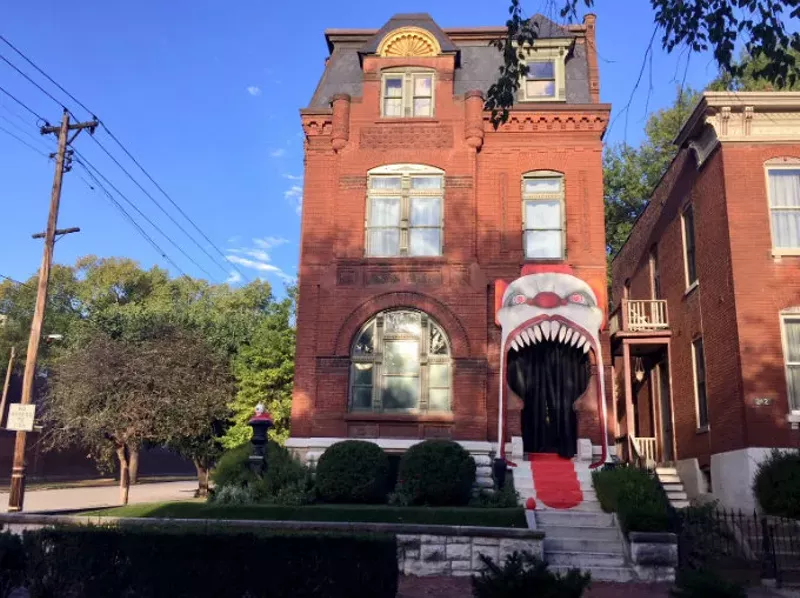 SARAH FENSKE
Are you scared? You should be.
Some Soulard homeowners have totally gotten into the holiday spirit — with one of the creepiest Halloween-inspired entrances we've ever seen.
The house at the corner of South 13th and Victor streets sits just a few blocks from the Anheuser-Busch brewery ... but feels more like the gates of hell. An evil clown mouth topped with sharp teeth surrounds the doorway, while a leering red tongue coats the steps. (Shudder.)
And it's not just the entry way .... though we don't blame you if you're too riveted to look away for even one moment. There's also a creepy clown sitting on a pedestal just to the house's left.
Now
that's
how you do Halloween. Nothing over-the-top. No flashing lights, no crap swaying in the trees. Just pure, abject clown terror.

We welcome tips and feedback. Email the author at sarah.fenske@riverfronttimes.com