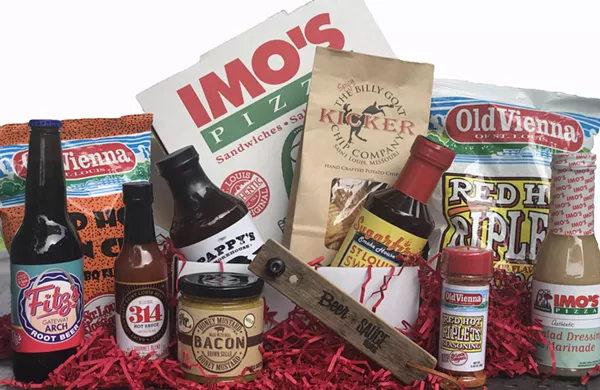 It's the bounty of St. Louis, in a box.
There's a subscription box for everything these days. Whether it's meal plans or murder mysteries, shaving kits or animal skulls, chances are there's a company you can pay to ship packages to your door at regular intervals, themed around your particular passion or daily needs.
If your interests include St. Louis, whether that means keeping tabs on the latest products coming out of the city or basking in nostalgia for venerable local brands, ArchCrate could be the subscription service for you. ArchCrate founder Marcus Stewart tells Riverfront Times that he'll start taking subscriptions on September 1, with the first boxes shipping in mid-October.
The St. Louis-born Stewart says the idea for ArchCrate grew partially out his and his wife's experience after their son went away to college. "We would ship him different food items that he enjoyed from the city, and we thought it would be cool if we could just pay for somebody else to ship it. His friends that were also from St. Louis would go, 'Man, that's cool that they send you that stuff!' So we looked into it and we thought that was a cool model, but I didn't want to just ship candy and things like that. What about the adults? I felt like adults would want something just the same!"
Another driver for Stewart is a desire to support local businesses. He and his wife own
Paint It Like You Mean It
(3351 North Highway 67, Florissant; 314-801-7887)
, a painting and wine studio. "It does pretty well, but we also noticed a lot of our neighbors were closing their businesses," he says. "They just couldn't sustain. We felt the subscription model could have helped a lot of those businesses. They could have held on to their brick-and-mortar customers, the people they had built relationships with, but the subscription model would have allowed them to reach customers on the other side of town. Typically if you live north, you rarely go south, and if you live south you rarely travel north. So I think a subscription model would have given them a reach across the city that they wouldn't ordinarily have had."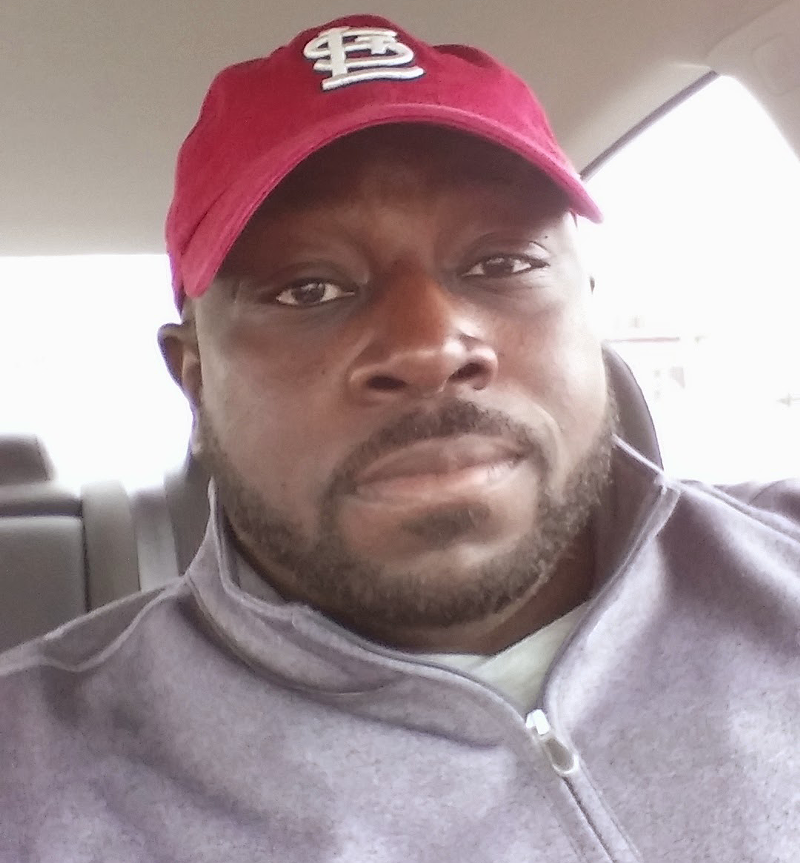 Stewart describes ArchCrate as a "monthly discovery service" introducing subscribers to exciting new brands and products coming out of St. Louis, as well as well-loved staples. "It could be craft beer, sauces, seasoning, snacks, different products from different stores," says Stewart. "We want to do T-shirts, jerseys, things like that for the different sports teams."
"The feeling you should have is that you have a connection to the product, that it's local," Stewart says, adding that he has plans for themed ArchCrates spotlighting specific St. Louis neighborhoods. "I want the boxes to be 100 percent St. Louis. So not only is the box itself from a local box distributor, even the filling will be shredded newspaper from the
Post-Dispatch
or the
St. Louis American
. People are big on 'Buy American,' which is great. But when you think about who you can actually affect, it's probably more local than it is national. So we want to give people that sense that they're really supporting their city and its growth by subscribing."
ArchCrate will offer two different types of subscriptions, each priced at $31.40 per month plus shipping fees. The first, called "I Love St. Louis," is aimed at people living here and will be designed to encourage customers to visit the businesses featured. "The point is really not to just have an online relationship with the customer, it's to take that online relationship offline," Stewart says.
The other box, "I Miss St. Louis," is intended for former residents who have moved on to other places. These boxes will also feature newer products to keep exiled St. Louisans in the loop, but they will put nostalgia slightly more to the fore. "If we can ship some Ted Drewes with dry ice, that's what we want to send to you," Stewart explains.
For more on ArchCrate, see
archcrate.com
.