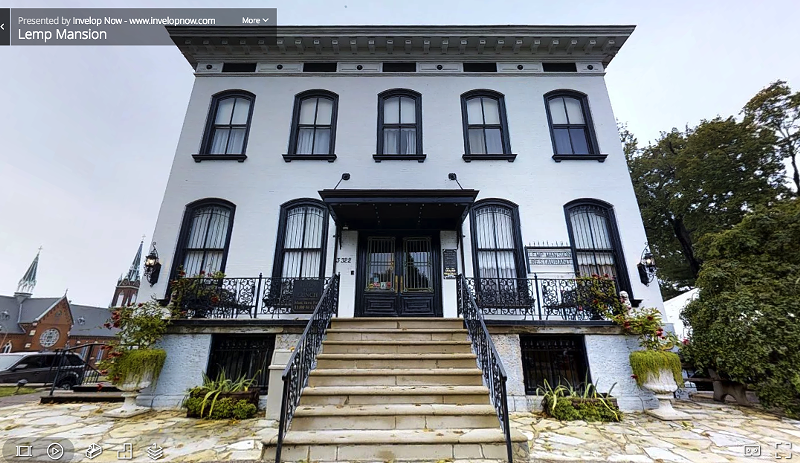 screen capture from Lemp Mansion 3D tour
Most technology just exists for stupid people to do moronic things (happy Amazon Prime Day), but St. Louis' Lemp Mansion now boasts a bit of super-cool technology that can be used for both entertainment and educational purposes.
On the Lemp Mansion website, you can now explore the entire mansion and grounds in beautiful virtual 3D without ever leaving your house. This option could be especially useful for teachers who lack a field trip budget or for interested parties with mobility limitations.
Or maybe you always wanted to explore the Lemp but were too freaked out? The Benton Park mansion is, after all, rumored to be one of Missouri's most active paranormal hotspots. Built in 1868, it was occupied by the Lemp family, who were very successful St. Louis beer pioneers but still did not have much luck in that house. Four people in the family committed suicide there and the property is said to be both cursed and haunted by their souls.
But boogeymen can't get you through the computer. (Wait — can they?) Anyway, click though and give yourself a tour of
the mansion
, the
Grand Hall
, the
Loft
, or the
patio, gazebo and coach haus
.
Email the author at jaime.lees@riverfronttimes.com