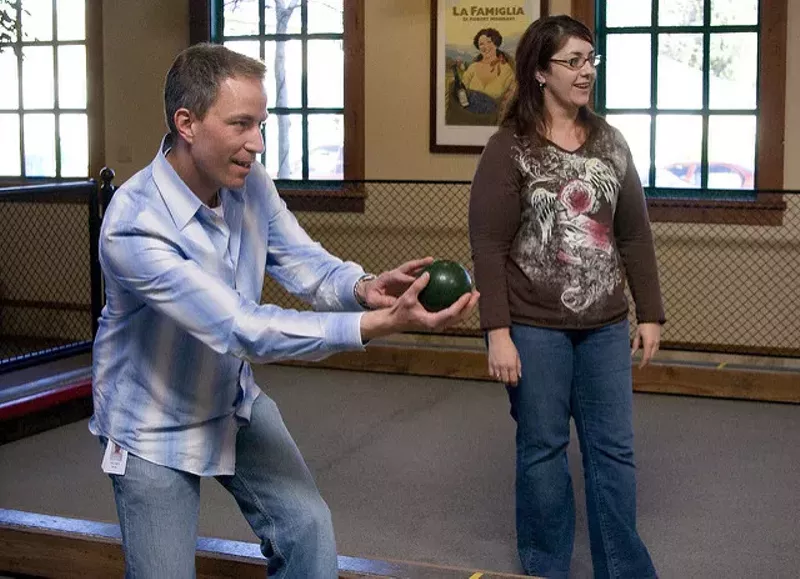 Bocce ball games of ancient Rome have nothing on the national tournament
the Italia-America Bocce Club
(2210 Marconi Avenue)
will host on the Hill next week.
Players from across the United States will travel to St. Louis and compete from June 25 to June 30 for their chance to qualify for advancement into the world tournament. This will be the seventh time the local organization will host the tournament. The most recent time was in 2014.
While registration was open to all comers, note the past tense on that sentence — even the late registration deadline was June 8. But you can bet many of your fellow St. Louisans did sign up and will be competing to do the city proud.
And it's not too late to come watch them. The bocce club tell us spectators are welcome, with daily matches free to watch from 8 a.m. to 9 p.m. each day. Best of all: There's a bar. (It's a cash bar, but still.)
Bocce is a historically Italian game, which came with immigrants to the United States in the early 1900s. St. Louis' Italia-America Bocce Club was founded in 1975.
For those who haven't seen it before, bocce looks a lot like bowling except with smaller balls instead of pins. This tournament could offer spectators a chance to develop a more nuanced understanding of the sport.
Two divisions, Open and Punto, Raffa, Volo (PRV), will host competitions during the week. Open tournaments are an Americanized version of the game, lasting no more than an hour. PRV tournaments can last up to three hours.
Each day of the week will look a little bit different.
The Monday "Medal" division is open style, with an entry fee of $60 per player. The Tuesday "Money" tournament will award a minimum of $4,000 guaranteed payout to the top four teams and costs $75 upon registration.
The remaining three days of the week are PRV-style tournaments, with two options: for people of any gender or for women only. Singles, double, and triples can compete, with an entry fee of $60 per player.
The tournament will conclude with an awards banquet Saturday, June 30.