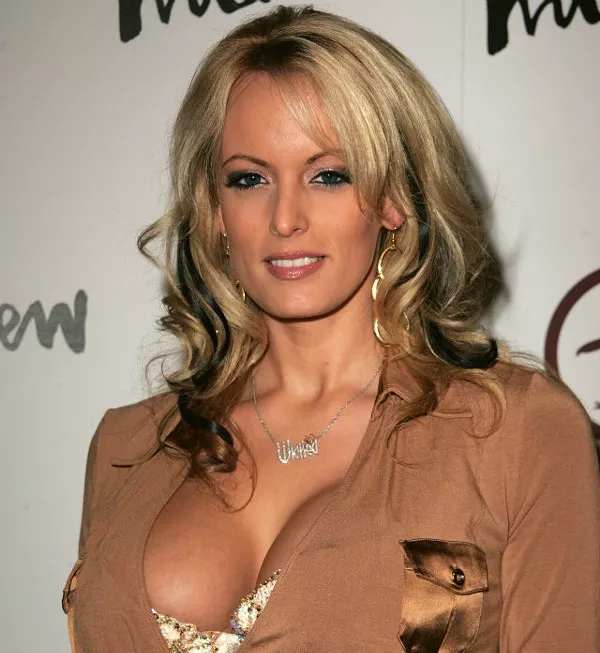 S_BUKLEY
The Queen of the Twitter Comeback.
Did you see her on
60 Minutes
? If you did, you know that she's more than just a pretty face. Stormy Daniels might just take down soon-to-be ex-President Trump.
But until that happens, our new best friend is going to find new ways to get paid while slaying on idiots on Twitter in her replies. God bless her. Trolls should think twice before stepping to her. Many of them have deleted their original tweets to avoid embarrassment after she skillfully took them down. Check these out:
When one asshole asked "Hi are you the American whore who wont keep your legs shut or your mouth" ...
When someone accused her of having fake breasts...
"Stormy is indeed a woman of courage. She runs the risk each day of catching her anklets in her earrings."
"Whore!"
Someone posted an audio clip of Daniels' lawyer saying she was one of the smartest clients that he's ever had. A Twitter user asked: "The most intelligent client....OR the client who gives the best blow jobs!!??"
"@StormyDaniels what snack foods do you recommend for watching you on
60 Minutes
tomorrow night? Nachos and wings feel so January, you know?"
That's right, Stormy Daniels indirectly implied that the sitting President of the United States has a dick the size of a mini corndog. I mean, we all already thought that, right? Still, it's nice that she said it for us.
You can bow to the queen in person next weekend. Lady Daniels is scheduled to perform at the
Country Rock Cabaret
(née PT's) next Friday and Saturday. She's expected to do two shows each night and the first one starts at 9:30 p.m. (The second show starts after the first one is over, but who knows how long it will take these guys to finish, am I right?)
The club is looking into getting tickets for each performance available online (we'll update this story if that happens), but until then the best way to make sure you can attend is to swing by the
Country Rock Cabaret
(200 Monsanto Avenue, Sauget, Illinois; 618-274-4500)
in person to pick one up. If you haven't been there, it's not out there in deep Sauget — it's just over the river next door to Pop's.
We've talked to representatives from the Country Rock Cabaret and they say that demand is high; make sure to arrive early to avoid a standing room only situation.
Doors open at 11 a.m. Friday and at noon on Saturday so you won't have to worry about getting there
too
early. There will also be opportunities for private dances, autographs and photographs... at the right price. Just to get in the door will cost you $50, but think of it as a donation to democracy.
Email the author at [email protected]
Sign up for our weekly newsletters to get the lastest on the news, things to do and places to eat delivered right to your inbox.