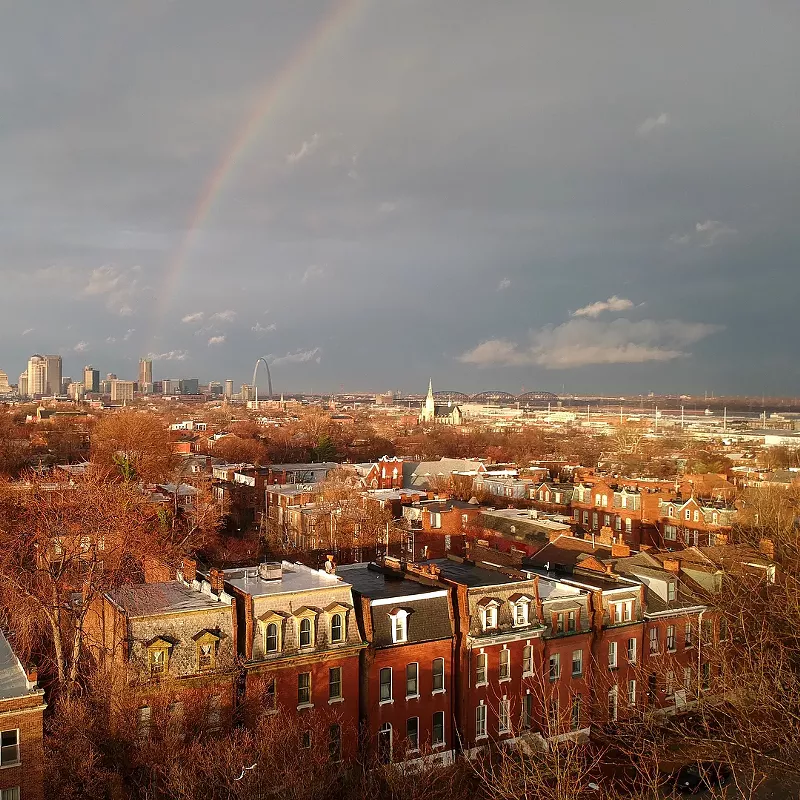 photo by Josh Pawlak (@jbpawlak) / Instagram
Did you see this thing? It was huge! It seemed like all of St. Louis stopped yesterday and pointed at the sky and shouted "Rainbow!"
After all of the crappy weather lately, we earned that rainbow. And as Dolly Parton says, "If you want the rainbow, you have to put up with the rain."
Rainbows only occur when there is the perfect combination of light and water particles in the air. Technically, rainbows only exist in your eye, that's why nobody can ever find the end of one. Thankfully, cameras work similarly to eyes — can you imagine never being able to catch a photo of one of these?
People all across St. Louis stopped to snap a picture yesterday, here are some of our favorites.
Email the author at [email protected]
Sign up for our weekly newsletters to get the lastest on the news, things to do and places to eat delivered right to your inbox.