BENJAMIN TREVOR
Justin Tolliver directed a new film about the St. Louis Browns.
Although it may be hard to believe, St. Louis' baseball legacy is about more than just the Cardinals. The city's second Major League team, the St. Louis Browns, had 41 losing seasons in 52 years, making them arguably the worst team in baseball. They even inspired the slogan "St. Louis: First in shoes, first in booze, and last in the American League."
But in their heyday, the team's characters and ballpark antics made them a must-see — even if they never notched the runs to justify the attention. Thirteen Hall of Famers played for the team, as well as
Eddie Gaedel, a 3'7", 65-pound midget virtually engineered to frustrate opposing pitchers
.
St. Louis' Justin Tolliver did not want the St. Louis Browns' legacy to be left in the playing field dirt. He stepped up to the plate to capture the vibrant life of the forgotten team, directing the documentary
The St. Louis Browns: The Team That Baseball Forgot
.
Narrated by actor Jon Hamm, the documentary will be aired on March 8 at 8 p.m. on KETC (Channel 9).

Tolliver, 37, works as a designer at
HLK
, an ad agency that builds marketing content for clients like Webster University, On the Run and the St. Louis Browns Historical Society, for whom the agency built an
award-winning website
.
The documentary is HLK's first feature-length film. "This is our first chance to kind of tell a bigger story," Tolliver says.
He says this documentary, like the website, was a passion project.
"We had some really great art directors who had a little time to show what we could do outside of our normal client work," Tolliver says. "We were really thankful that we really got a chance to show what we can do."
The documentary explores the history of the St. Louis Browns through a series of interviews with former Browns players and fans, members of the Missouri Historical Society, and more. (Journalist Bill Christine, who penned
the RFT's cover story on Gaedel
, makes an appearance.) HLK also hit a home run and scored an interview with Chuck Stevens, the oldest-living professional player alive today.
Previously a film production major at Webster University, Tolliver got to put his skills to good use — and he did it quickly. Although the interviews were conducted over a few years, the documentary got truly started around six months ago.
"We took a look at all the interviews and tried to meld those together," Tolliver says. "It was kind of a collaborative process from then on."
HLK hopes to do more full-length documentaries in the future.
"A lot of it might depend on the response we get on this one," Tolliver says. "But so far initial feedback as been overwhelmingly positive so we're really excited about that."
As for Hamm, he was excited to lend his voice. "It was an honor to be a part of this documentary and convey the spirit of the St. Louis Browns," the St. Louis native said in a press release. "Their underdog story has captivated a small, but devoted, fan base for more than a century. It's a story worth telling, and hopefully it will ignite that hometown pride and continue to resonate with newer generations of baseball fans and St. Louisans alike."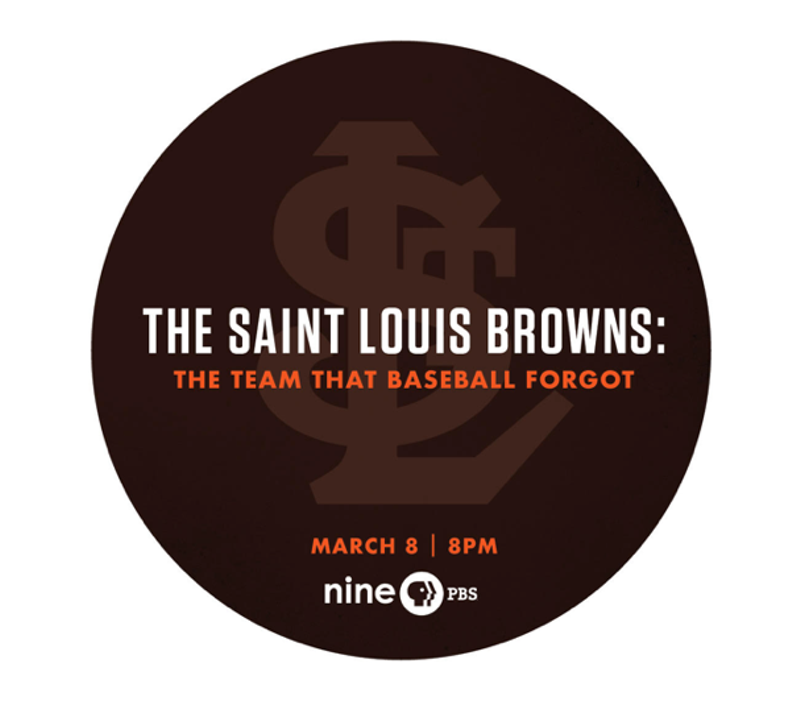 Editor's note: A previous version of this story referred incorrectly to Tolliver's employer. The company is called HLK, not HLK Agency. We regret the error.