COURTESY OF DAVE MOORE
Basil Kincaid is one of the St. Louis artists photographed for a new series of trading cards by Dave Moore.
The inspiration for Dave Moore's new art project, which debuts February 3 at
Intersect Arts Center
(3636 Texas Avenue)
, might seem a little unusual in the gallery context — but it's something many St. Louis kids could relate to: baseball cards.
"Growing up, baseball cards were a way for me to connect with the players," Moore, 36, recalls. "I'd probably never meet any of these guys. But I'd pull out someone from my cards and think, 'That's my guy' and 'this is my team.'"
Now the photographer hopes that the set of trading cards he's created honoring 63 St. Louis artists — the subject of a show he's calling
Ebb/Flow: Artists of St. Louis
— will have a similar effect. "For people who may not know these artists, it's a way to connect with them," he says. Plus, Moore adds, "People like to collect things."
Indeed, while jumbo versions of the cards will be displayed at the gallery show, the idea of a trading card isn't just a clever conceit. Moore intends to compile groups of seven to cards in a package, available for purchase. And yes, there will be a stick of gum in each package, just like you used to get from Topps. Moore is still figuring out the details on that, though he thinks he might use Bubble Tape.
"I figure I can just buy five or six rolls and strip it into little pieces," he laughs.
A graphic designer who also moonlights as a professional photographer, Moore grew up in Florissant and lives in Tower Grove East. He got the idea for
Ebb/Flow
nearly two years ago. After getting funding from the Regional Arts Commission, he began working on it in earnest in December 2016, emailing artists and researching the various people in the scene. He started shooting his subjects in July, finishing up just before Halloween.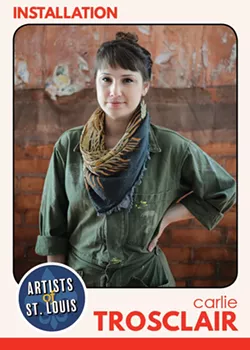 The hardest part, he says, was limiting the roster of artists to a manageable number. "I thought I was done about three times," Moore says, "and then someone else's name would come up. 'I've got to get this person in!'"
The show, which kicks off with a party from 4 to 8 p.m. on February 3, will be the first at the gallery since its renovations. Moore says he plans to display not only large-scale versions of the trading cards, but also some examples of some of the artist's work. Want more info about a given artist? As with a baseball card, you'll be able to flip to the backside for some details — although batting average is unlikely be included.
And, yes, you should bring money to purchase a set. Moore says he plans to have 150 or so packets on hand. Didn't get the artist you really, really wanted? Isn't that what trading with your friends is for?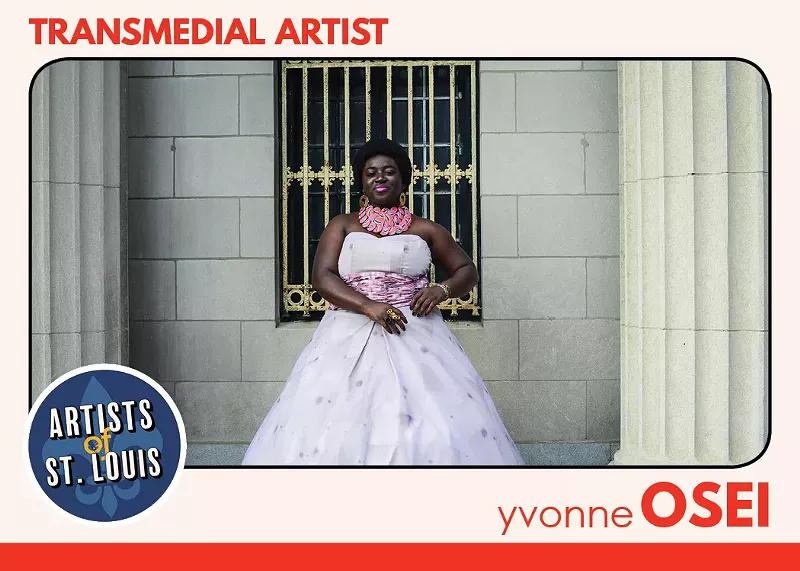 For more about Ebb/Flow: Artists of St. Louis, check out the project's website or Moore's professional site at davemoorephotography.com.


We welcome tips and feedback. Email the author at sarah.fenske@riverfronttimes.com