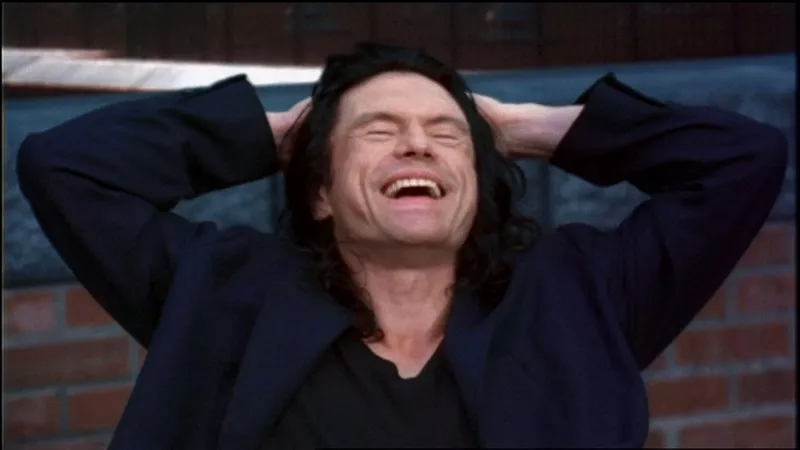 Whether you're a hard-core fan of Tommy Wiseau's bizarre indie
The Room
or just caught the Hollywood version with last month's release of
The Disaster Artist
, you'll want to mark your calendar for January 10.
That night, Wiseau's cockamamie classic, the quote-unquote "worst movie ever made," is playing all over the country — one night, one time only.
Catch the hilarity at 8 p.m. at these St. Louis-area theaters:
Edwardsville 12
,
6633 Center Grove Road, Edwardsville, Illinois
Marcus O'Fallon Cine
,
1320 Central Park Drive, O'Fallon, Illinois
AMC Chesterfield 14
,
3000 Chesterfield Mall, Chesterfield
Marcus Chesterfied Galaxy Cine
,
450 THF Boulevard, Chesterfield
Marcus Des Peres Cine
,
12701 Manchester Road, Des Peres
Regal Gravois Bluffs Stadium 12
,
754 Gravois Bluffs Boulevard, Fenton
Regal St. Louis Mills 18
,
5555 St. Louis Mills Boulevard, Hazelwood
Marcus St. Charles Cine
,
1830 1st Capitol Dr. S., St. Charles
Marcus Ronnies Cine
,
5320 S. Lindbergh Boulevard, St. Louis
You can purchase your tickets online
via Fathom Events
. And who knows? Maybe Tommy Wiseau himself will make an appearance. We
hear he has friends in St. Louis
.
We welcome tips and feedback. Email the author at sarah.fenske@riverfronttimes.com