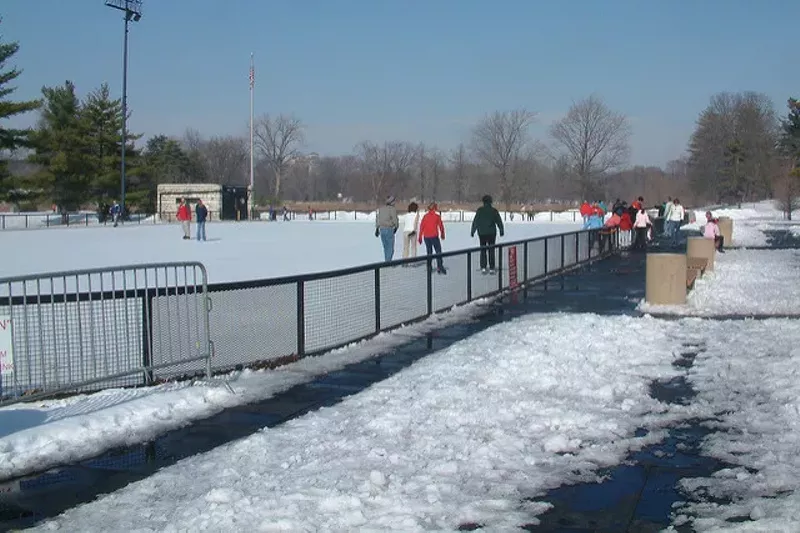 Photo courtesy of Flickr / John
Steinberg Skating Rink
(400 Jefferson Drive)
in Forest Park is celebrating its 60th anniversary this year — and some great prices are coming in honor of the occasion.
Today through this Sunday, November 12, Steinberg is inviting visitors to "skate like it is 1957" with 50 cent skate admission. The discount comes as Steinberg celebrates its official birthday on November 11.
Skating admission is usually $7. This weekend's discount does not include the $6 skate rental. Steinberg is cash-only, so be ready — or use the ATM when you get there.
St. Louis' favorite skating rink is open starting today and will be open for public skating every day (including holidays) through March 18, 2018. Steinberg is open from 10 a.m. to midnight Friday and Saturday, and from 10 a.m. to 9 p.m. Sunday through Thursday. For extended holiday hours and other details, visit
steinbergskatingrink.com
.