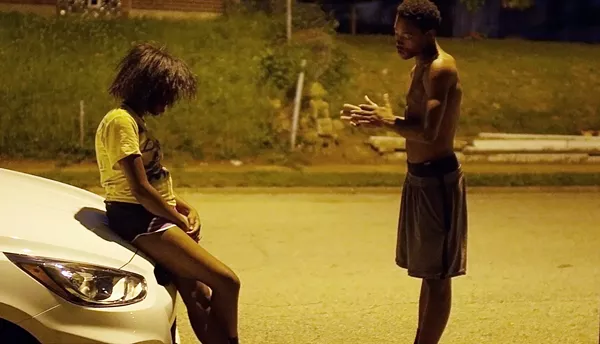 FOR AHKEEM PRESS KIT
For Ahkeem focuses on 17-year-old Daje Shelton.
For Ahkeem, a documentary delving deeply into the life of a north St. Louis teenager, premiered locally October 12 — and has been selling out screenings ever since.
"We're turning people away," Executive Producer Jeff Truesdell says. "The word of mouth on this film has been strong as people respond to the emotion and the resonance of the story. We probably sold out eight or nine screenings both to walk-up audiences and to special audiences."

In fact, the film's run at 24:1 Cinema (6755 Page Avenue, Pagedale; 314-721-2241) was originally supposed to be just one week. An additional week of screenings have now been added, with daily showtimes through October 26.


This film follows Daje Shelton, a 17-year-old girl who lives in north St. Louis. After she is expelled from school, Judge Jimmie Edwards
(who was appointed to be the city's public safety director over the weekend)
sends Daje to the
Innovative Concept Academy
, which gives her one more chance to earn her high school diploma.
While showings at the film's sole local theater have been extended into next week, the final showing with a discussion takes place tonight at 7:15 p.m. The discussion, "School-to-Prison Pipeline," includes filmmakers and the American Civil Liberties Union, or ACLU, of Missouri.

Truesdell is also a staff writer at People Magazine where he covers human interest stories, breaking news and crime. He is also a St. Louis native.
"We were looking for a way to humanize kids' youth who are caught up in the school-to-prison pipeline," Truesdell says. "In telling that story we found a parallel emotional journey of a young lady whose life experiences and educational experiences mirror those of so many others that are worthy of illumination and examination. So we began that journey with this film in fall 2013 and, two weeks ago, I saw a note that ACLU of Missouri was issuing results of a comprehensive study of the school-to-prison pipeline in Missouri along with a set of action items folks might be able to take."
Indeed, the ACLU of Missouri released a report last week that found black students are 4.5 times more likely than white students to be suspended in Missouri, part of tonight's discussion.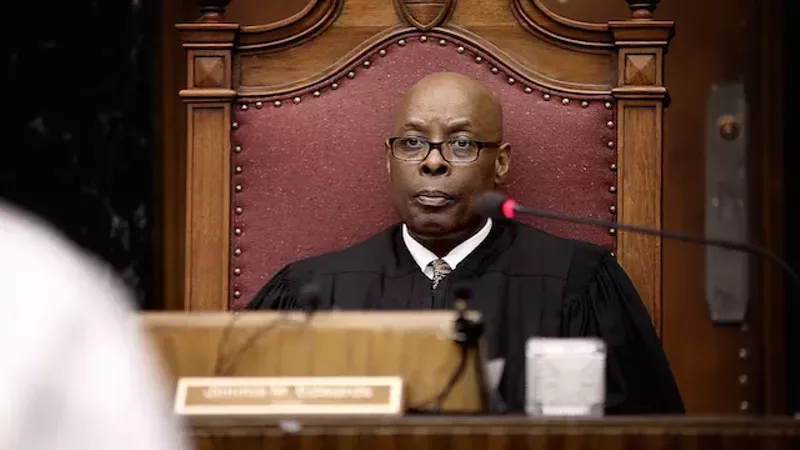 FOR AHKEEM PRESS KIT
Judge Jimmie Edwards, who takes over as St. Louis' public safety director next month, plays a key role in the documentary.
This discussion will be the fourth since the film's St. Louis premiere on October 12. Two previous discussions included Edwards, who plays a major part in the documentary.
"I found him, over the years, to be genuine, humble, quiet but also a firm supporter of law and order and a no-nonsense criminal judge," Truesdell says of the city's newest appointee. "He treats kids with enormous affection but also does not shy away from hitting them with the consequences of their actions. He really is a quiet, determined, purposeful individual who, right now, has an enormous task ahead of him. He will continue to have a hand in overseeing the school while he takes on his new role but it will be interesting to watch him try to juggle them both.

"He really does have his hands full right now with the tasks that have been given to him by the mayor."
Filming of For Ahkeem took place over two years. Truesdell says they were filming for a year before Michael Brown was shot in Ferguson, and that the cameras kept rolling in the months that followed.
"The headlines tragically have aligned behind this story every step of the way to keep it relevant and resonant for audiences not just in St. Louis, but really all across the country," Truesdell says.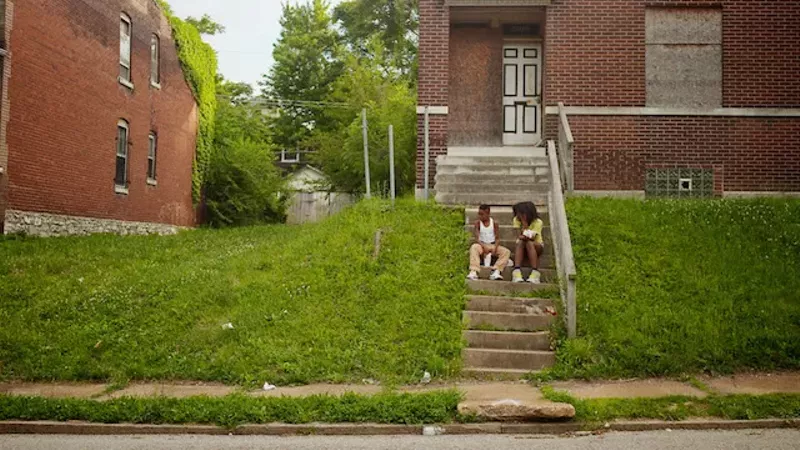 FOR AHKEEM PRESS KIT
The film was shot in St. Louis over the course of two years.
For Ahkeem has already won the Grand Jury Prize for Best Feature Documentary at the Independent Film Festival Boston. It was also awarded a Special Jury Mention for Best International Film at the Doc Edge Film Festival in New Zealand.

"This is a film that we view as a call to conversation," Truesdell says. "It's not the kind of film that, when it's over, you pick up your phone and call your congressman or alderman and say, 'You need to fix this.' It is an opportunity for individuals, and communities, and activists and educators to talk about public policies, about how we got here — about what might be changes to more effectively create opportunities for kids who too often are kicked to the curb.

"Although it plays here as a St. Louis story, it is very much a universal, American story."