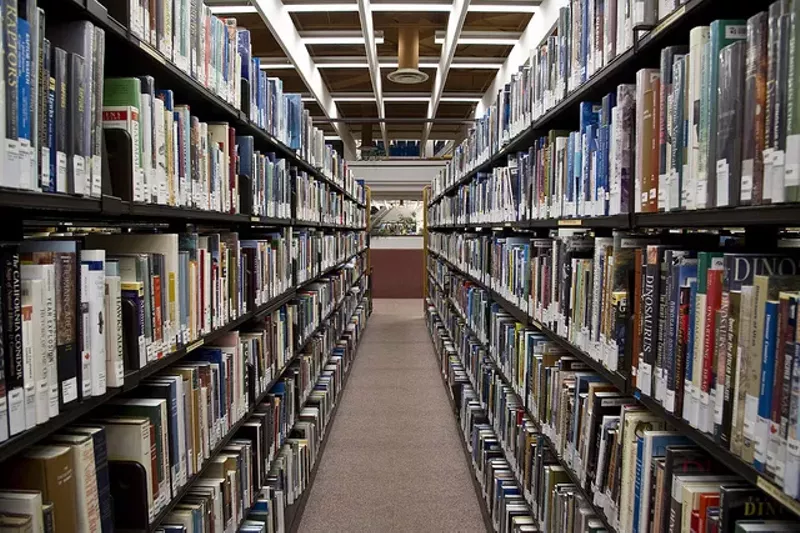 Southern Illinois University Edwardsville needs books — but we're not talking about books for classes. The university has its sights set on breaking a world record and helping the community in the process.
On September 8, SIUE is honoring World Literacy Day by working to beat the world record for the longest line of books. According to a press release, the university is in need of "tens of thousands of books" to make it possible.
The current world record for a line of books stands at a 1.4-mile long line of books in the United Kingdom. That one included a staggering 13,410 volumes. To beat the record, SIUE will need nearly 1.5 miles worth.
But not to worry — they have plans for these tomes beyond just setting a record. Organizer Stephen Hupp, professor of psychology in the School of Education, Health and Human Behavior at SIUE, says that the books will be donated after the event in support of his
Kid Books Project
, an effort to collect one million books for kids five and under in local Head Start programs.
"Most of the children's books will be donated to the SIUE Head Start Centers in East St. Louis, Cahokia, Caseyville and Belleville," Hupp says in the release. "We typically give books for older youth or adults to agencies such as Juvenile Detention or Goodwill, and we're currently looking for more places that can use the books that we can't use."
Hupp says that the world record attempt serves several goals, including student service, community engagement and promoting children's literacy, in addition to supporting Head Start and its staff.
"We also thought it would be a heck of a lot of fun!" Hupp adds. "Whether or not we break the record will be determined by how much this attempt captures the imagination of others who share our goals."
Anyone looking to donate books can mail them or drop them off at the SIUE Department of Psychology, Alumni Hall, room 0118 in Edwardsville. Books are also being collected at the Edwardsville Public Library
(112 S. Kansas St., Edwardsville)
. You can make life easier for the organizers if the books arrive pre-counted by September 7.
And if you or a group want to donate
a lot
of books, as in 2,500 books or more, you can be named a co-sponsor of the world record attempt.
For more information, email Hupp at sthupp@siue.edu or follow him on Twitter
@StephenHupp
.