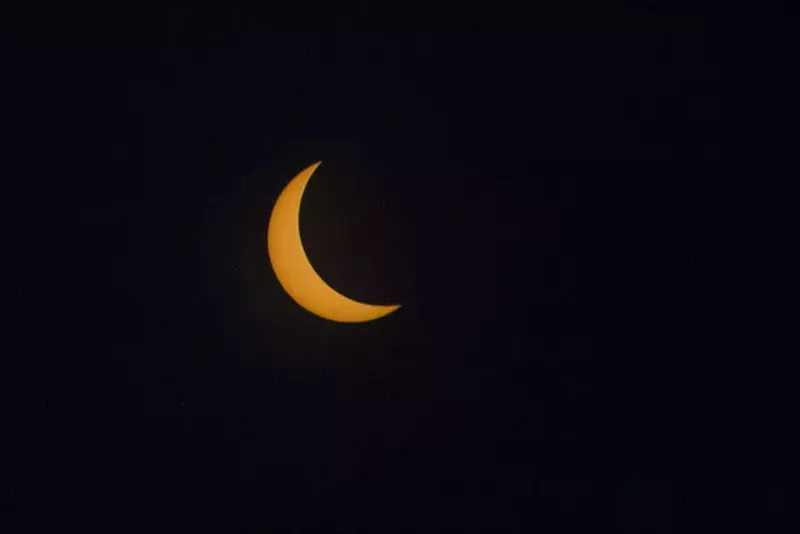 PHOTO BY DANNY WICENTOWSKI
No, that's not the moon. That's the sun, visible from south city.
Eclipse chasers from near and far gathered across the St. Louis area for a chance to see the first solar eclipse to travel across the continental U.S. in 38 years. In various parts of the region, day became night for anywhere from a brief moment to as long as two minutes and 40 seconds, complete with sunset-colored clouds, the sound of cicadas and an ominously dark sky.
Did the eclipse live up to your expectations? We've gathered photos from across Missouri and southern Illinois to document the eerie beauty. And if you missed out, worry not...another solar eclipse is coming to the U.S. in 2024.
Here's a look at what went down in the St. Louis metro area and other nearby cities.
As expected, things looked cool in Carbondale.
Ditto in St. Joseph.
Is it just us, or did the eclipse look like an eyeball in De Soto?
Columbia, Missouri got a good view, too.
Afton got a glimpse of the action.
The view from Jefferson City.
Waterloo, Illinois got a front row seat, too.
And then, well ... Back to work. Hey, it was nice while it lasted!