PHOTO BY JUSTIN BEEN
Stray Dog is mounting a funny new play called Monsters.
School's out for the summer and the weather's fine — so you'd better make some plans for the weekend. See a new play or an old one, catch an art exhibit or an opera, or maybe even meet me at the Muny .... the Muny in Forest Park!
Here are our picks for the weekend's best things to do.
1. See a new play by a local writer
Jeremy and Davis are convinced that they've finally done it — they've plotted out how to commit the perfect crime. Of course the brothers have concealed their plans and intentions from everyone, but they overlooked one key factor: When your wife finds a man tied up in her basement, she's gonna start asking questions. Local actor and playwright Stephen Peirick's new comic-thriller
Monsters
explores what happens when would-be master criminals forget that you can never fool your wife.
Monsters
is performed at 8 p.m. Thursday through Saturday (June 8 to 24) at the Tower Grove Abbey (2336 Tennessee Avenue;
www.straydogtheatre.org
). Tickets are $25.
2. Visit the opening of a poignant new exhibit
Stray Rescue's street teams see animals in their worst moments. Chained up in their own filth, injured and holed up behind dumpsters, malnourished and abused — these animals are found in abominable conditions, and Stray Rescue's people know it. This year's Urban Wanderers art show is all about that moment when the cats and dogs are pulled out of the darkness and back into the world. More than 80 artists have read the individual stories of a cat or dog's rescue; the artists have then interpreted in their work the animal's emotional state at the moment Stray Rescue arrived. Actual artifacts found with the rescuee have been incorporated into the exhibit as well.
Urban Wanderers: Through Their Eyes
opens with a free reception from 5 to 8 p.m. Friday, June 9, at the Saint Louis University Museum of Art (3663 Lindell Boulevard;
sluma.slu.edu
). The show remains up through July 23, and the gallery is open 11 a.m. to 4 p.m. Wednesday through Sunday.
3. See a new Tony award-winning musical
Brian Yorkey and Tom Kitt won three Tony awards and the 2010 Pulitzer Prize for Drama for their musical
Next to Normal
because of its clear-eyed portrayal of the ways mental illness affects families as a unit and as individuals. In it, a mother's bipolar disorder has kept her caught in an endless cycle of medication that only works until her body adjusts to the dosage. The more her illness flares up, the more it strains her relationship with her husband and children. Is there a course of medication or therapy that can set her and her family back on the path to normal? Insight Theatre Company opens its tenth season with
Next to Normal
. The show is performed at 8 p.m. Thursday through Saturday and at 2 p.m. Sunday (June 8 to 25) at .Zack (3224 Locust Street;
www.insighttheatrecompany.com
). Tickets are $20 to $35.
4. Catch a classic opera
Mozart's late opera
La clemenza di Tito
, now known as
Titus
, was commissioned to assuage the fears of both the nobility and the peasants of Bohemia following the French Revolution. It tells of the great mercy of Tito, the new emperor of Rome. Vitellia, daughter of the emperor deposed by Tito's father, wants revenge. She plots to kill Tito, and enlists his own friend Sesto as assassin. But Vitellia also has designs on being empress; if Tito were to choose her as his new wife, all her fury would dissipate. Instead he selects Vitellia's sister, and so Vitelli sets her murderous plan into action. What she hasn't counted on is Tito's own belief that a ruler should be both merciful and just — even against his own would-be assassin. Opera Theatre of St. Louis closes its current season with
Titus
, at the special request of OTSL music director Stephen Lord. This will mark Lord's final outing with the company he helped establish, and the principal singers are all his former mentees.
Titus
is performed at 8 p.m. Saturday, June 10, at the Loretto-Hilton Center (130 Edgar Road;
www.opera-stl.org
), and is performed five more times in repertory through June 24. Tickets are $25 to $135.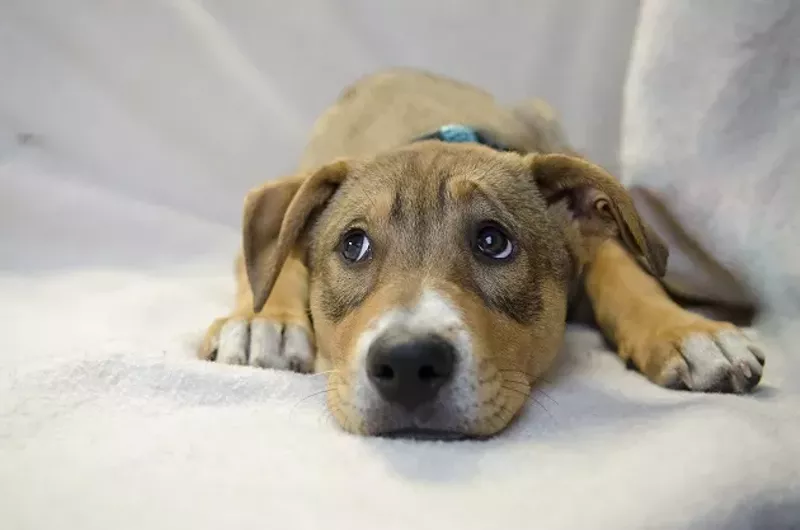 Urban Wanderers opens at the SLU Art Museum this weekend.
5. Enjoy a comic romp spoofing Hitchcock's films
Richard Hannay is enjoying a night out at the music hall when the crowd is panicked by gunshots. He comforts a distressed woman, who talks him into taking her to his place. There she reveals some very intimate things about herself; she's a spy, those shots were meant for her, and she knows there's a secret organization that wants to steal British military secrets. Her murder later that night proves the truth of her wild claims, setting Hannay on the path to uncover the truth of the "39 Steps," her last words. Patrick Barlow's
The 39 Steps
transforms John Buchan's spy novel of the same name into a comic romp through the films of Alfred Hitchcock. (Hitch adapted the novel into a film in 1935.) Part of the fun is the very limited cast — four actors play more than 140 roles during the show, adding to Hannay's paranoia as everyone starts to look the same. Act Inc presents
The 39 Steps
at 8 p.m. Friday and Saturday and 2 p.m. Sunday (June 9 to 11) and again at 8 p.m. Saturday, June 24, and 2 p.m. Sunday, June 25, at Lindenwood University's J. Scheidegger Center for the Arts (2300 West Clay Street;
www.actincstl.com
). Tickets are $20.
6. Learn about a bread from a man of the cloth
Bread has long been regarded as "the staff of life," which makes
Father Dominic
the wielder of the staff. The Converse-wearing, smile-sporting Benedictine monk has long popularized the art of baking bread in homes thanks to his former TV career and his ongoing series of books. His newest book,
Baking Secrets of the Bread Monk
, continues his work with advice for beginners, tricks for advanced bakers and a handy list of substitutions that can replace common ingredients when you come up short. Fr. Dominic visits the Missouri History Museum (Lindell Boulevard and DeBaliviere Avenue;
www.mohistory.org
) at 1 p.m. Sunday to discuss bread, baking and the satisfaction you get from feeding friends and family. Admission is free.
7. Sing along to Andrew Lloyd Webber at the Muny
The Muny launches its 99th season with the Andrew Lloyd Webber and Tim Rice sensation
Jesus Christ Superstar
. The rock musical tells the story of Jesus and his apostles in the days leading up to the crucifixion. As Jesus faces interference from the Roman governor, he must also deal with dissent from one of his closest companions — the apostle Judas. All the while, Jesus knows what will happen next: who among his disciples will deny him publicly, who among them will betray him, and the inevitability of his earthly demise.
Jesus Christ Superstar
is performed at 8:15 p.m. Monday to Sunday (June 12 to 18) at the Muny in Forest Park (
www.muny.org
). Tickets are $15 to $95.