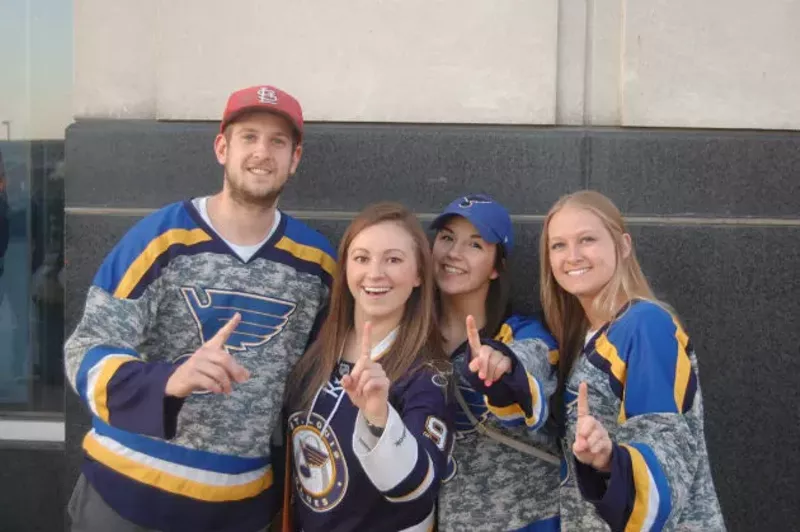 Photo by Harlan McCarthy.
Yes,
St. Louis is a baseball town
. But a new study officially proves we're one of the best cities for hockey, too.
In honor of the Stanley Cup finals, financial website WalletHub published a study on Wednesday listing "2017's Best Cities for Hockey Fans." The site ranked 72 cities across the country in two categories — professional hockey and college hockey — according to nineteen factors, including stadium capacity, ticket prices and, of course, the performance of each city's teams. The cities were then placed into an overall ranking.
And hey! St. Louis notched a No. 5 finish. Not quite as good as our baseball ranking, but in light of just how many cities were surveyed, it's clearly something to be proud of. (Go Blues!)
In addition to our solid overall score, Wallethub found that St. Louis places second for its NHL team's performance, fourth place for NHL attendance, sixth for stadium capacity and seventh for NHL fan engagement.
And we know you're wondering: Who won the honors the best city in the nation for hockey fans? The prize goes to Detroit, followed by Boston, Pittsburgh and Anaheim.
You can see a ranking of the top twenty hockey cities below. For more details and to see where all 72 rank, visit
WalletHub.com
.