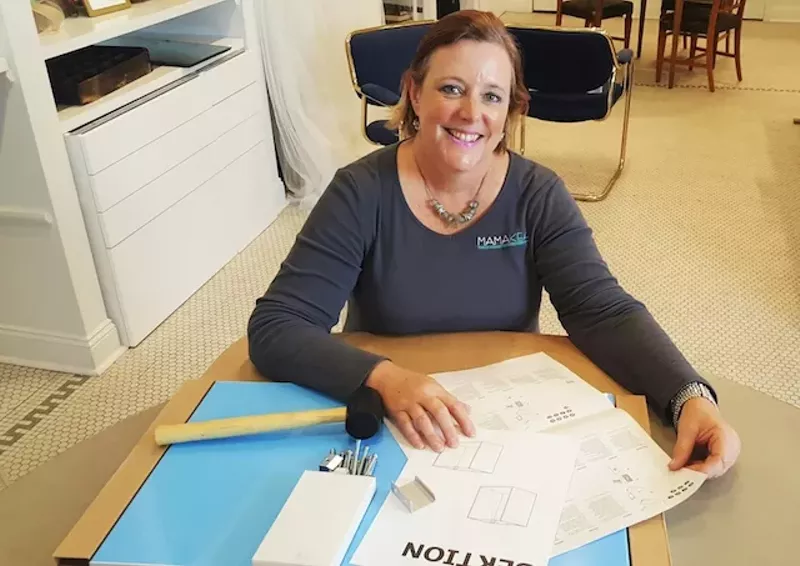 Cyndi Demick will be your IKEA assembly engineer.
Cyndi Demick had always taken a sort of joy out of a task others find horrific: assembling IKEA furniture. An engineer by training, she had the kind of technical mind that enjoyed the nuts and bolts of assembly.
And so when she got laid off from her consulting job last summer, she found herself joking that maybe it was time to open that IKEA assembly business after all. After doing a little Googling, she realized other cities with IKEA stores had people who did made a living doing just that. "I thought, maybe this isn't a joke," she says.
The result of that idea,
Mamakea
, launched just about a year ago from Demick's home in Webster Groves. For a set fee — one lower, she notes, than what IKEA charges — she'll come to your home and assembled your furniture purchases. Should you want her to go to IKEA and pick them up, too, that's also an option. So is the assembly of furniture not from IKEA. She's happy to help with that too.
Demick, who is based in Webster Groves, said she started by pushing her business on social media and on a neighborhood website, but over time it's grown to come from all over — Google, yelp, word of mouth. "Clients have turned into friends or repeat customers," she says. "It's a totally diverse clientele — literally, every race, ethnicity, gender. It's been a great way to meet a lot of cool people."
Her favorite demographic, she laughs, are divorced dads. "What you find is they're starting a whole new household, and they really want their kids to like where they're going to. They want something nice, but not horribly expensive" — enter IKEA.
The only thing she finds herself not loving is the occasional truly difficult piece. IKEA's "Pax" wardrobe has earned a reputation within the flatpack assembly business, with good reason. "It's a nice piece of furniture, but it's maybe not as solidly built as their other things," she says. "Getting everything to fit is a real challenge."
But hey ... Demick knows that challenge is why her business exist. The hard cases? That's what professionals are for.
We welcome tips and feedback. Email the author at sarah.fenske@riverfronttimes.com