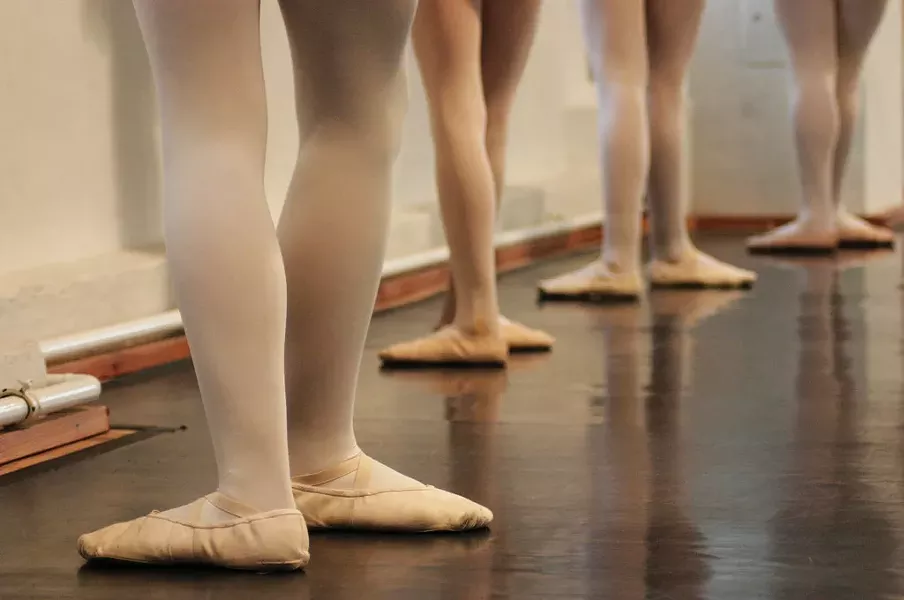 Photo courtesy of Flickr / kauiwaui
You're invited to experience everything from ballet to belly dancing at the St. Louis Barre Crawl.
Consuming Kinetics Dance Company wants to take you on a barre crawl. And no, it's not all about consuming alcohol — though there may be a little bit of that, too. It's about getting a taste of dance styles, from ballet and belly dancing to krump and pole dancing. Just as you'd have a drink at each bar before crawling on, here you dance at each barre before, well, dancing on.
The new event, dreamed up by Consuming Kinetics Dance Company, is called the St. Louis Barre Crawl, and it takes place June 25 and 26. You'll hop from studio to studio to learn from some of St. Louis' best dancers and companies, including Consuming Kinetics, the Big Muddy Dance Company, Dollhouse Studios, Belly Dance with Nisaa and Alicia Sunshine.
The event was conceived as a way to bring the St. Louis dance community together, says Assistant Executive Director Carly Niehaus.
"There's so much dance in St. Louis that people don't know about or they don't get a chance to visit," Niehaus explains. "I thought that this would be kind of a fun way to expose other studios and other companies and and kind of get us to all to work together and support each other and encourage a little bit of cross promotion within all the different parts of the dance community."
Ticket holders will also benefit from special promotions from local businesses. You'll be able to "warm up" with a free cup of Starbucks or Goshen Coffee in the morning and "cool down" in the evening with discounted drinks at places such as Urban Chestnut, Earthbound Brewery and The Fortune Teller Bar. Participants will be entered to win raffle items from area businesses as well.
Single day passes are $50, while two-day passes are $90. Tickets are limited, but are available at all participating dance studios. It's recommended that you get your ticket in advance, though tickets will also be available at the door. For a complete schedule and more information, visit
ckdc.org
.
Editor's note: We changed this post after publication to clarify the dates of the crawl. It's happening June 25 and 26. We apologize for any confusion.
Photo courtesy of Consuming Kinetics Dance Company.