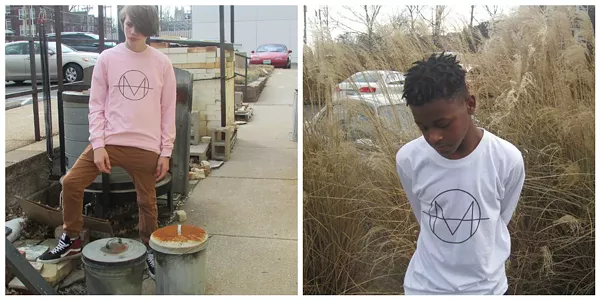 PHOTOS COURTESY OF MXTRO MVB
Gunnar Wurst, left, and Daivion Crawford.
In their artfully layered streetwear, Gunnar Wurst and Daivion Crawford might be any hot young clothing designers on the streets of Soho or Brooklyn — except for the fact that they live in a suburb of St. Louis, and neither is old enough to drive.
Wurst, 13, and Crawford, 14, founded MXTRO MVB in the winter of 2015, inspired by Supreme and the other streetwear brands they stalk online. The way they describe it, the whole undertaking sounds remarkably easy. "Within one to weeks, we made a logo, put it out and got ideas going," Wurst says. They launched their website soon after, initially offering two shirts and two hats.
Since then, they've expanded to add two more shirts, but they've got much bigger plans for the future. Their classes at Brittany Woods Middle School have included sewing (part of the Family Consumer Sciences program) and fabrication, prototyping and modeling (part of their class in Industrial Arts). They want to begin cutting and sewing their clothing — "jackets, pants, and a lot of things that are harder to do," Wurst says. They've been using materials from the Small Business Administration to fine-tune their business model.
PHOTO COURTESY OF MXTRO MVB
Part of their goal is an accessible price point. Their idol Supreme may charge $48 for a T-shirt — if you can even get one; most of the products on his website are in a perpetual state of being sold out — but MXTRO MVB charges $15 for a short-sleeve shirt and $22 for a long-sleeve.
"You see the clothing that kids are into, they go for crazy money," says Crawford. "We're trying to make it affordable."
It helps that overhead is low, of course. They personally took their line's promo photos. They also serve as the models, and found a site that will host their online presence for free. Both set of parents have been supportive. (Wurst's dad teaches industrial design; of his own father, Crawford says, "My dad's into fashion, and he inspired me a lot." But, he says, he doesn't wear MXTRO MVB: "I think he's too old for it.")
The summer could be a big one for MXTRO MVB. Wurst has a trip planned to New York City, and he suspects he'll find plenty of inspiration in the city's fashion district to share with his business partner. The young designers also plan to get to work on that new line of clothing — one they sew, not just have printed.
"Through the summer, we're going to get a sewing machine and get the fabrics to do it," Wurst promises.
That's the thing about being thirteen and fourteen. Once school is out for the summer, you have all that time free .... to work.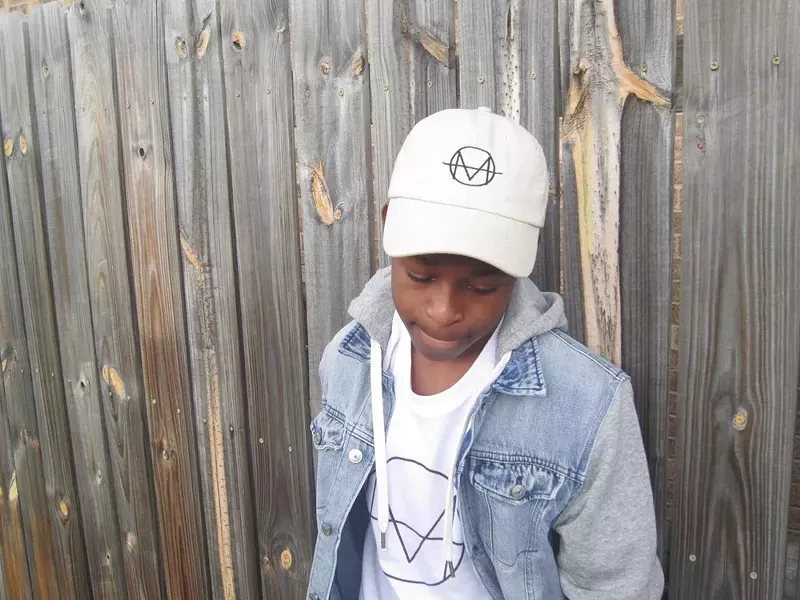 We welcome tips and feedback. Email the author at sarah.fenske@riverfronttimes.com