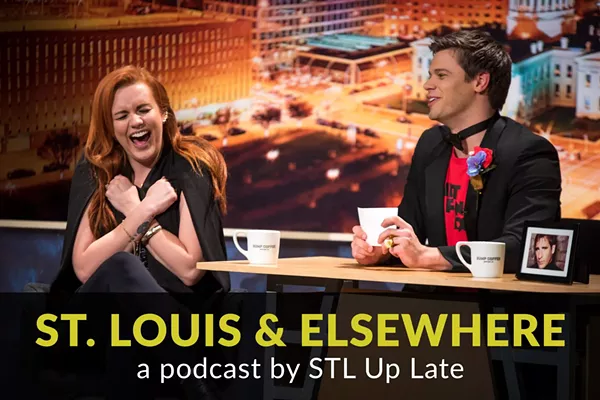 So, those funny guys at STL Up Late aren't just on TV. They're also podcasting — and they're doing it exclusively for
RFT
readers.
As host Eric Christensen explains in the inaugural segment, "Every month, I'll be highlighting some of our TV show's best segments .... with audio segments. That's what's hot right now, right?" RIGHT. And we are all over that shit.
Below, you can stream STL Up Late's inaugural podcast or download it for listening later. This segment features highlights from November and December. Venture Cafe founder Travis Sheridan tells about his vision for the city and his famous boozestorming sessions. Pokey LaFarge brings his signature Americana sound to the stage. The resident animal expert, Jerry the Animal Guy, stops by to show off some animal examples, and you can get a taste of some of the jokes from the STL Up Late weekly monologue.
If you prefer visuals along with those voices, we'd recommend tuning in every Saturday night/early Sunday morning at 2 a.m. on MY-TV (that's Channel 4.3
on your telly
). Or you can
check it out online
.
And make sure to check back in a month. Podcast No. 2 will drop right here at riverfronttimes.com in mid-March.