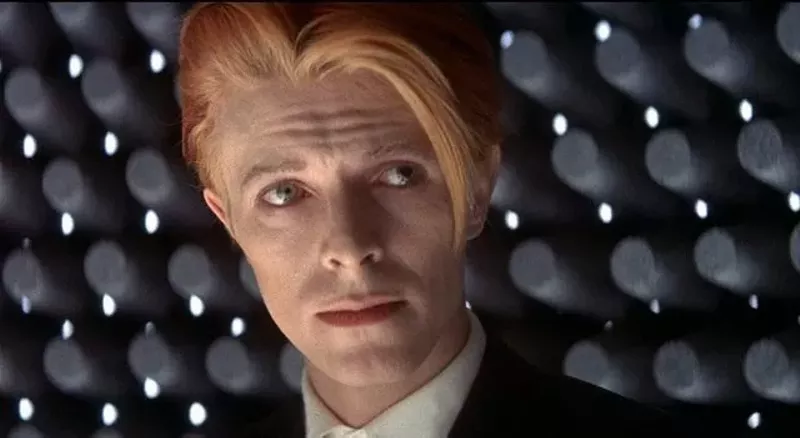 Courtesy Webster Film Series
David Bowie, alien among us.
If you were one of the legions of David Bowie fans who took to social media last month to mourn his too-soon passing, the Webster Film Series has a treat for you.

The Man Who Fell to Earth, the 1976 British film that introduced Bowie to movie audiences, will be screening three times later this month, February 19 to 21.

Opening to mixed reviews, the film shows Bowie's alien arriving on Earth to get water for his wife and children — only to become addicted to gin and television. As Kenneth Robinson
wrote in the Spectator
,
The camera-work and the settings are remarkable. It all seemed too rich when I was watching the film. But I keep remembering some vivid images. One of the rooms where Bowie is imprisoned resembles an indoor forest, and another is like a backyard with sheds and fences. Then there are the glimpses of his family in space, huddled beside a sort of miniature ranch-house on a mono rail. And there is some witty cutting between a Chinese Noh play, where grunting implies the unspoken, and the bedroom of a randy professor, where grunting expresses the unspeakable.

Among other delights are a lingering close-up of an Auden poem about the fall of Icarus, a terrifying shot of Bowie watching twelve television sets at the same time, and a heart-lifting sequence of pictures of dawn over New York. This is certainly one of the best bad movies I have ever seen.
It's since become a cult classic. Even Roger Ebert, who originally gave the film two and a half stars, later upgraded it to three, saying readers should consider his reassessment "a quiet protest vote against the way projects this ambitious are no longer possible in the mainstream movie industry."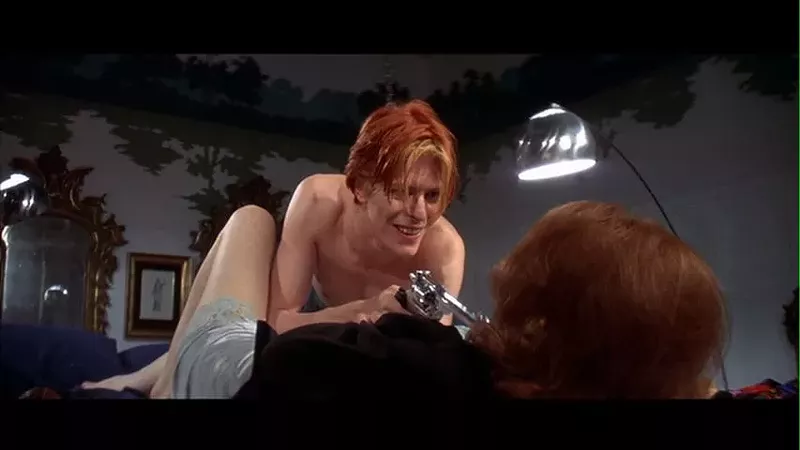 Courtesy Webster Film Series
The film screens at the Winifred Moore Auditorium, 470 E. Lockwood Ave., on
Friday, Saturday and Sunday, February 19 to 21, all at 7:30 p.m. Admission is $4 to $6.


See also: David Bowie Is a Real-Life Space Alien


Editor's note: This story has been updated to clarify the dates of the screening. The film is playing Feb. 19 to 21.