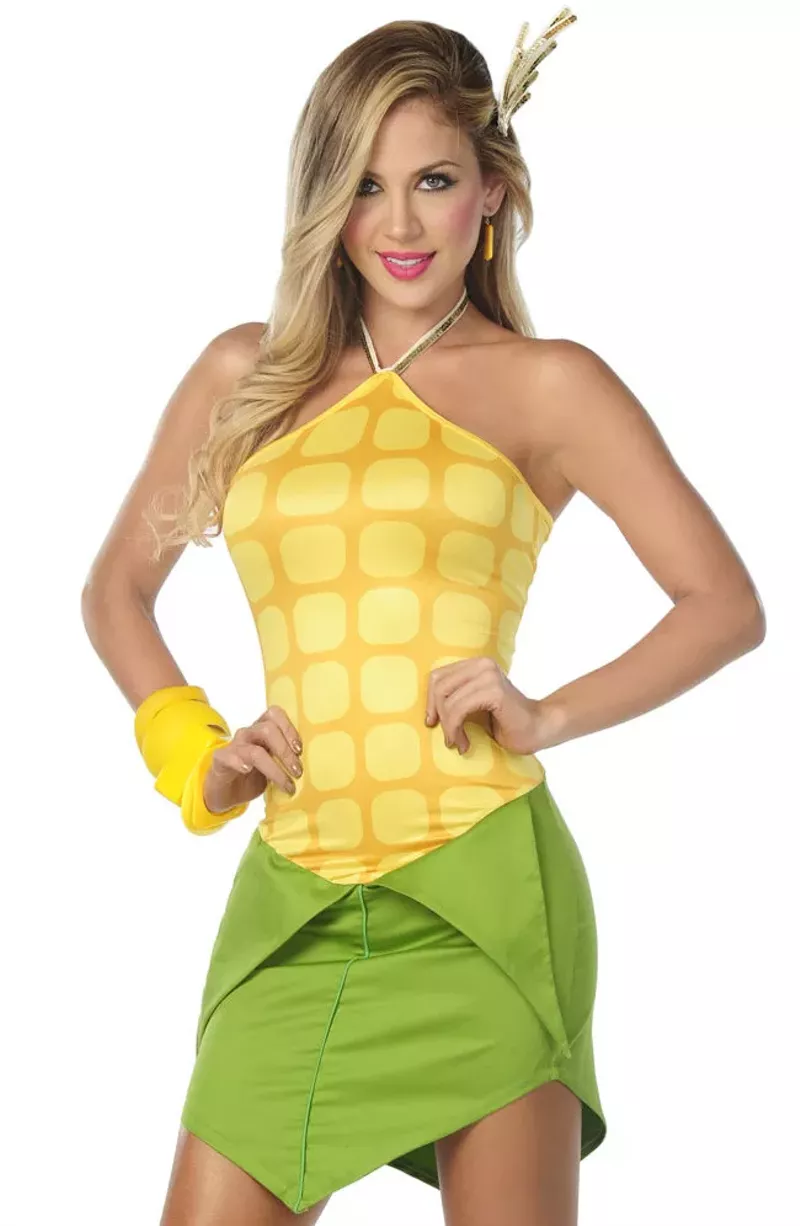 image via Yandy
Sexy corn. Really, Missouri?
You can tell a lot about a person by their Halloween costume. Sexy nurse? They probably have an old-fashioned view of gender roles — and no knowledge of how hard R.N.s actually work. Sexy pizza rat? They're really into the latest memes — and the stupidest ones. Caitlyn Jenner? They're a complete idiot willing to risk the scorn of a nation just to get a few gasps at a party. Keep an eye out for them in the midst of a social media lynch mob very, very shortly.
So what to say about Missouri's collective costume googling?
Real estate site Estately
compiled 11 years worth of Google searches for all 50 states and then compiled a list that shows what costumes are more likely to be searched in each state than its peers. The answers for Missouri: baseball, frog, Frankenstein, gangster, the
Scream
mask and Woody from
Toy Story
.
All pretty boring, and more cheesy than creative. Compared to that, Georgia
is positively bringing it
— not to mention all those sexy Snooki imitators in New Jersey.
And then there's this one: Corn. Yes, apparently, Missouri has been googling "corn Halloween costumes" — over and over for more than a decade.
The bad news is that this does not reflect well on our character. The good news is that
costumer-to-the-masses Yandy
has the perfect slutty corn costume.
Good god, Halloween has jumped the shark.
We welcome tips and feedback. Email the author at sarah.fenske@riverfronttimes.com