Photo by Eric Schwabel
Don't they look like they're having fun?
Thunderstorms are predicted this weekend, but that won't stop you from having fun at these five events from our calendar -- three of which are 100 percent free and all of which are $20 or less.
Feel like a big spender? Check out the bonus event we've included at the very end. We hear it might be worth it.
1. Go See a Circus Circus Flora always turns whimsy into pure art -- and tonight at 6 p.m., the magic unfolds not under the Big Top, but within the beautiful (and recently renovated) confines of the Pulitzer Arts Foundation (3716 Washington Boulevard; 314-754-1850 or www.pulitzerarts.org). The perfect complement to the current Calder Lightness exhibition (featuring sculptor Alexander Calder's circus-inspired mobiles and stabiles), tonight's event showcases artists performing aerial acrobatics, low-wire dancing, and trick roping. The evening concludes with the American debut of Jean Painlevé's Calder Circus, followed by a screening of his 1955 film Le Grand Cirque Calder 1927. Admission is free. -- Brooke Foster
2. Dream the Impossible Dream with Saint Louis Ballet If you think there's no room in prim-proper ballet for flair, ruffles and touches of flamenco, think again — and then buy tickets for Saint Louis Ballet's production of Don Quixote. This season marks the first time that the company is staging a performance of the ballet version of Miguel de Cervantes Saavedra's novel The Ingenious Gentleman Don Quixote of La Mancha, and you should expect lively choreography that matches the bustling, breezy score. You also should expect to see dancers wear more than 100 costumes (!) as they piqué their way through the "knighted," delusional Quixote's Spain, all while he tries to resurrect a more gentlemanly time — a most noble idea, if we do say so ourselves. Performances are at 7:30 p.m. Friday, 2:30 and 7:30 p.m. Saturday, and 2:30 p.m. Sunday (May 8 through 10) at the Touhill Performing Arts Center on the University of Missouri-St. Louis campus (1 University Drive at Natural Bridge Road; 314-516-4949 or www.touhill.org). Tickets are $18 to $49. -- Alison Sieloff
3. See What the Zinesters Are Up To Ten, fifteen years ago, we'll wager no one apart from a handful of exceptionally psychic soothsayers could have predicted the explosion of small printing-press culture. Regardless, and quite happily, there are now numerous artists creating zines, comics and art on small presses throughout St. Louis. And today from 6:30 p.m. to 1:30 a.m., the River Des Press Expo celebrates small presses and the vibrant scene they sustain here in St. Louis and in the surrounding regions. Things get underway with 30-plus artists, writers, and comic-, zine- and printmakers showing their work, talking shop and mingling inside the St. Louis Skatium (120 East Catalan Street; 314-631-3922). At 9:30 p.m. tables get moved outside to make room inside for a passel of live bands (among them Superfun Yeah Yeah Rocketship, Mother Meat, Blondie Brunetti) and, natch, skating. The print expo continues unabated outdoors. Admission to the press portion of the evening is free; to skate while the bands play costs $6.99, not including skate rental. -- Alex Weir
Turn the page for more fun this week, including an event at Left Bank Books.
Photo by Peter Wochniak, courtesy of the Saint Louis Ballet
Don Quixote comes to town this weekend.
4. See Dance Peformances of Every Kind The St. Louis dance community suffered a great loss when Dr. B.N. Premachandra, the president of Dances of India, passed away in December. Dr. Prem was an ardent supporter of all forms of dance for the simplest reason: he loved the joy it brought to people. His pet project was the St. Louis Dance Festival, which brings unites companies from across the metro area for two evenings full of every kind of dance, from folk to hip-hop. This year's installment is dedicated to Dr. Prem and takes place at 8 p.m. Friday and Saturday (May 8 and 9) at the Edison Theatre on Washington University's campus (6445 Forsyth Boulevard; 314-935-6543 or www.dancesofindiastlouis.org). Guest companies include Metro Dance Company, Slaughter Project, Ashleyliane, Collective Motion and Diva La Tap. Tickets are $15 to $25. Go and enjoy yourself — it's what Dr. Prem wanted. -- Paul Friswold
5. Catch a Noted Author Society's struggle with comprehending (and obeying) copyright law is not new to the Internet age. At the end of the nineteenth century books were the movies of their day, and copyright laws were so weak and ill-enforced that wildcatters published hot titles without the author's consent or involvement. In his new novel The Last Bookaneer, Matthew Pearl drops you into the waning days of the book pirates' reign of literary larceny. Two competing pirates vie for one last big hit before an international treaty kills off their business. Their target: a new Robert Louis Stevenson novel. Pearl reads from and discusses The Last Bookaneer at 7 p.m. tonight at Left Bank Books (399 North Euclid Avenue; 314-367-6731 or www.left-bank.com). Admission is free.--Paul Friswold
And one last bonus event for people willing to pay for their fun ....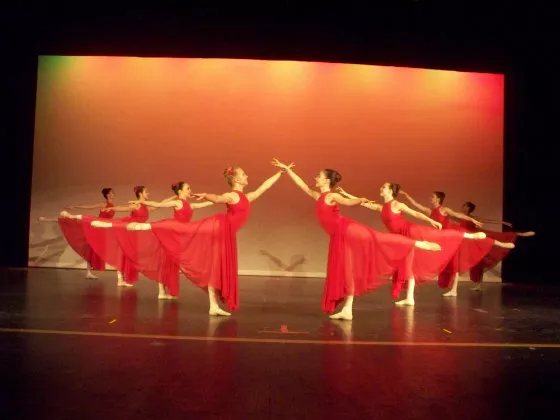 6. Laugh Along with a Very Funny Couple Peek inside a day-to-day marriage, and you might see some carpool juggling and laundry delegation. Take a look at the wedded bliss of beloved funnycouple Nick Offerman and Megan Mullally, on the other hand, and find Summer of 69: No Apostrophe. The pair — known for TV and stage work, and also for being incredibly ace human beings (their vocal support of marriage equality went deservedly viral) — perform a two-person variety show featuring songs, comedy and brazen attempts to get to second base. Matrimony never looked more appealing. The duo get it on at 7 p.m. tonight at the Peabody Opera House (1400 Market Street; 314-499-7600 or www.peabodyoperahouse.com). Tickets are $36.50.-- Brooke Foster