Faring Purth named her Prime.
Stretching across a brick wall at Cherokee Street and Jefferson Avenue, it's the kind of mural that makes pedestrians and stop and stare: A female figure 100 feet wide and 40 feet tall, bent in fetal crouch, her right hand holding a human heart and her left releasing an owl into the St. Louis sky.
Late last month, Purth, a widely traveled street artist, became the target of criticism when two local artists interpreted an early stage of Prime — then just black silhouette of base coat paint — as racially insensitive and unfemininist. Both artists later offered apologies.
See also: Artist Faring Purth Begins Massive Cherokee Street Mural; Detractors Call It Racist, Sexist
At the time, Purth responded to one of the artists on her Facebook page, writing, "I hope you are, at the very least, curious enough to watch her grow."
Here's what the mural looked like when Purth wrote those words.


The wait was worth it. Over the course of a month, Purth filled that empty form with layers of detail, intricate lattices of white lines that seemed to add depth to Prime with each passing day.
Here she is, fully grown
Continue for more photos of "Prime."
See also: Trailer Stash: A long-hidden trove of art found in rural Missouri could be worth a small fortune
A veteran of the street-art scenes on both coasts, Purth recently made the decision to settle down in St. Louis. Though she declined to be interviewed, according to her Facebook page, Purth has found herself a new studio and is preparjng for a solo exhibition show in two months.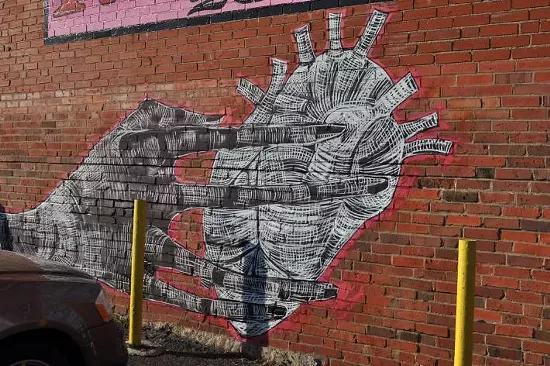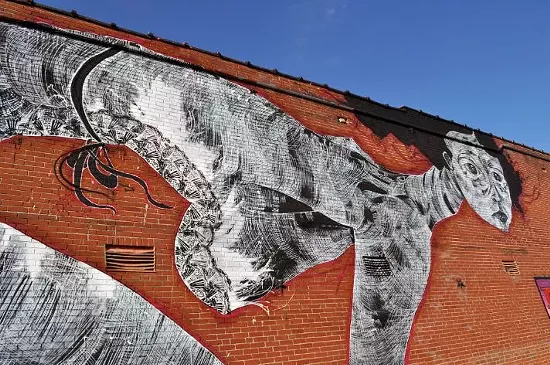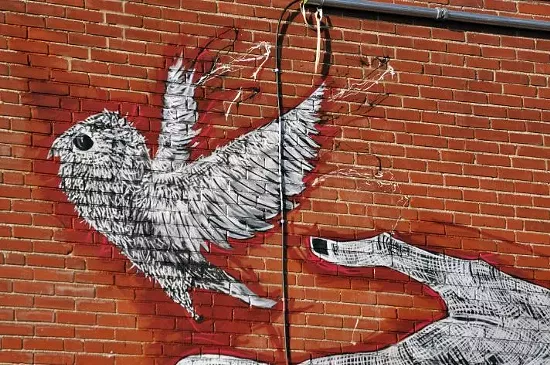 Follow Danny Wicentowski on Twitter at @D_Towski. E-mail the author at Danny.Wicentowski@RiverfrontTimes.com