Zachary Knighton has, according to the Indiegogo page, agreed to play the character "Jimmy Cash," the "Hard-Drinking, Big-Buck-Hunting older Brother with a Heart of Gold! "
When a teenaged Stephanie Sanditz learned that the English translation of her hometown Creve Coeur meant "Broken Heart," she totally flipped out. "I was like, 'Oh my god! I was born in Broken Heart, Missouri!' I'm going to tell that to every single guy my entire life," says Sanditz, adding, "It totally worked."
Aside from providing a sweet pickup line, Sanditz's childhood home also inspired her to write and produce her first original screenplay, CREVE COEUR, MO, and she wants to film it here in Missouri, on location. She needs $100,000 and a crowd-funded campaign on the site Indieigogo has already raised $73,031 with ten days to go.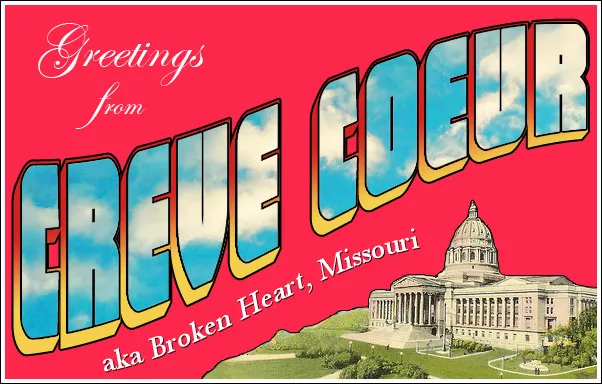 Although she initially pursued a career as an actress, Sandtiz has made a name (and a living) for herself writing screenplay adaptations of best-selling book franchises. Most hire her, she explains, for her ability to write "empowered young female warrior voices," which must be an enviable and sought-after set of skills in post-Hunger Games Hollywood.
But the empowered young female characters in Sanditz's vision of 1993 Creve Coeur don't try to murder each other in the wilderness; they may, however, wear much too much flannel, a shameful mistake Sanditz admitted she herself was guilty of.
"The hottest girls dressed like dudes. We were all wearing these big dresses or combat boots, and I remember trying on men's jeans and just looking as genderless as possible," she says.
Sanditz, along with director Kimberly McCullough (General Hospital's "Robin Scorpio") and producer Jennifer Glynn make their pitch via a video on the Indiegogo campaign page. At around the 1:20 mark, Sanditz seemingly kicks off a game of "free-association" about what the film means, but the game quickly degenerates into a blizzard of '90s buzzwords, fads, celebrities and more.
The three of them are good and fast, no doubt. By the end, however, Sanditz seems to finally exhaust her '90s vocabulary with "Axel Rose" -- and instead of giving up she brings it home by triumphantly shouting: "Blowjobs! Freedom! Whippits!"
Indeed, Sandtiz is truly of the '90s generation. (Are you taking notes, BuzzFeed?)
Continue for more of our interview with Sanditz on her so-in-love grandparents who inspired her.
Stephanie Sanditz, author of screenplay for CREVE COEUR, MO.
As Sanditz describes it, the film will follow three love stories set against the backdrop of life in the eponymous city in 1993. Although pitched as a "dark comedy," the film was initially inspired from a collection of love letters Sanditz discovered. The letters had been written by her grandfather while he served as a submarine captain during World War 2, and she was moved with just how powerfully sincere the emotions conveyed in the letter were, she says.
"My grandparents were just completely and passionately in love. To the point where they would make out at the dinner table."
It may have been kind of gross, but for Sanditz that kind of authentic romance was a rare thing to encounter in an decade that was anything but authentic.
She continues, "I thought of all the boys either running off to Grateful Dead shows or becoming Kurt Cobain wannabes.... My grandma would always talk about loving her husband more than her kids. It was an extreme, overly passionate romance, and I didn't see outward passion so much [in my] parents' generation. So growing up I just was looking, wondering, what true love was."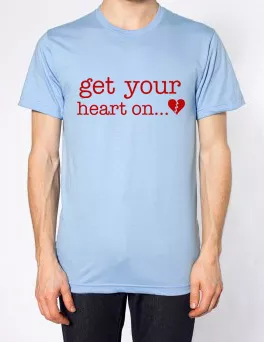 Like any good crowd-funding campaign, the fimmakers are offering merch and other perks for those who donate.
True love -- it fascinated Sanditz then, and it still does. By crafting the narrative of CREVE COEUR, MO as a coming-of-age romantic comedy with a dark streak, Sanditz says she hopes the film can strike the same kind of emotional and humorous resonance that successful low-budget films like Little Miss Sunshine and Juno have in the past.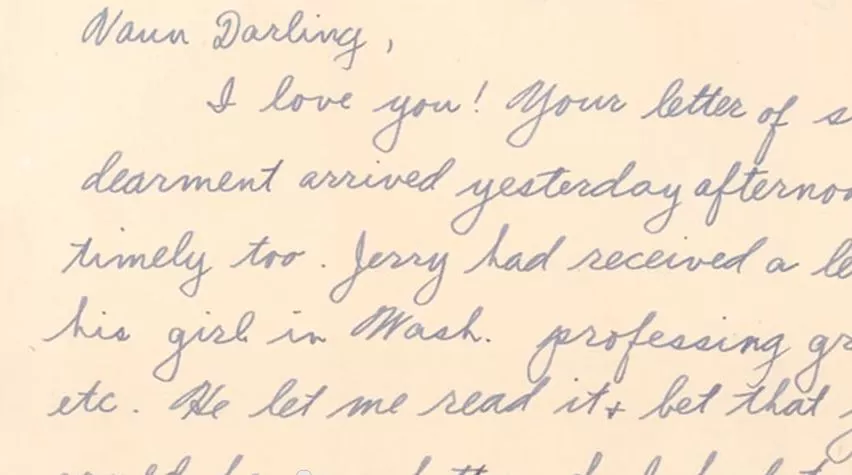 Sanditz's grandfather's love letter gets right to the point.
If successful, Sanditz tells Daily RFT that the money made from the Indiegogo campaign would help encourage investors who may not have wanted to be the first ones to put up a chunk of funding. In any case, Sanditz and her team are exploring other funding and investment options if they can't reach the goal just through the Indiegogo campaign, which has been extended for an additional week.
"It would be fun for this town to have this movie, and I wouldn't do this for any other script. I've never asked people for anything, but at this point I'd say 80 percent of the people in my life have given and it has been completely, incredibly beautifully," she says. "I've cried, I've stayed up every night writing individual thank-you letters. People have been telling me that it is inspiring to go after your dreams, but I feel completely exposed and totally vulnerable and terrified."
Despite the money and positive buzz created by the Indiegogo campaign, Sanditz also says they are actively looking at other ways of funding the movie, saying: "We are totally looking for local investors."