Andrew Koh
Recognize anyone?
Washington University student Andrew Koh is entering his senior year this fall. Soon he'll have his degree in architecture and communication design, and be off to parts unknown.
With that in mind, Koh started taking a more careful look around him, on campus and at his favorite haunts on the Delmar Loop.
"There are a lot of people who, I recognize their face, I have seen them around, but I realized also I didn't really know any of them," he says. "After having been at Wash. U. for three years, I thought that was a little bit odd."
So he launched a new photography project called Wash. U. Faces. He finally approached some of those memorable people and got a name, a portrait and the one thing they'd like to tell Wash. U. undergrads. The results so far are pretty fascinating.
It started, Koh says, with the trumpet player who often sits in front of the parking lot between Chipotle and the Tivoli Theatre.
"I was just compelled to go up to him and introduce myself," says Koh. "I got to know his name and a little bit about his story."
Koh walked down to Blick Art Materials, bought an notebook and came back. Here's what happened next:
Andrew Koh
"Al Estes -- You can fire me, but you can't tell me what to do!"
Inspired, Koh went on to approach twenty more subjects. Click through to see who the Loop regulars are and what they want Wash. U. undergrads to know.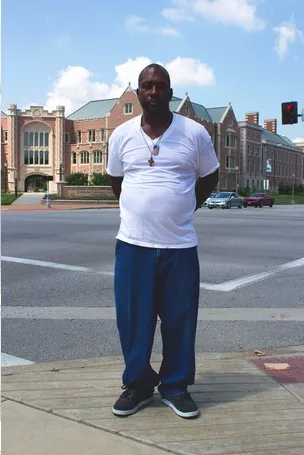 Andrew Koh
Keith "Stay in school and get a degree because jobs are hard to find."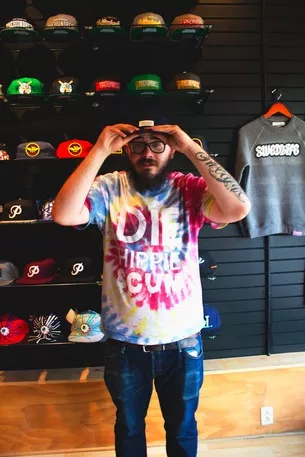 Andrew Koh
Swedlife Seth "You can do whatever you want if you set your mind to it. Set goals, take steps, some of them might be backwards but you'll get there in the end."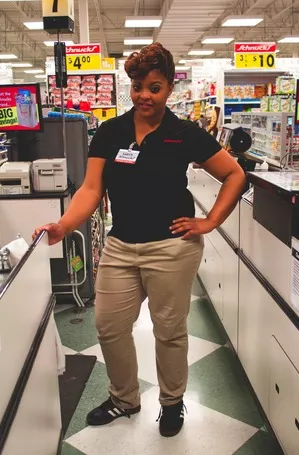 Andrew Koh
Aaryn Ward "YOLO. Keep your eyes wide!"
Andrew Koh
Ryan Patterson "The Wizard's Wagons has in store gaming most weekdays."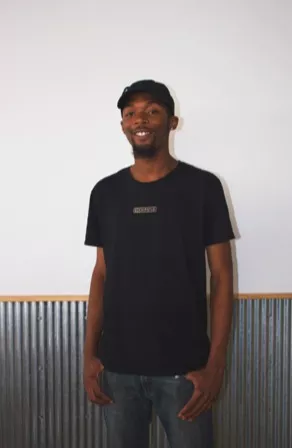 Andrew Koh
Patrick "Chipotle closes at 10 PM."
Andrew Koh
Nancy L. Green, Officer "Most of students, polite, some get rowdy but most are mannerly when waiting for Metro train."
Andrew Koh
Mark Robinson, With love "Wash. U., be a lil more friendlier. Reach out to meet someone new. St. Louis, MO Show-Me State - Mo. B."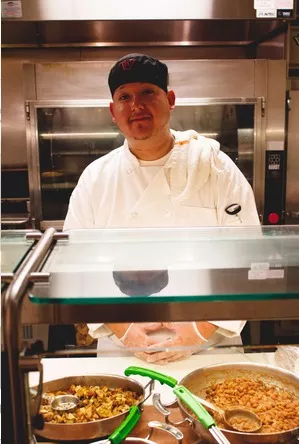 Andrew Koh
Gerardo Lopez Peregrino "Nothing but beautiful and wonderful students in Wash. U. Wish you the best in your 4 years of college. From Gerardo. Keep your head up high and come down to Delicioso every day for the best tacos in the world."
Andrew Koh
Jermila Hubbard "-Go as far as life will take you. -Do not try to buy alcohol after 1:30 AM Monday - Saturday in MO or after 12:00 AM on Sunday in MO."
How's that for both loving and practical?
Koh says the project has just started, and he's ambitious -- he has already asked if Chancellor Mark Wrighton is game. He's also hoping to soon tackle Seoul Taco, Wong's Wok, catch some school janitors and bump into someone he always recognizes at U. City Grill but that "everyone is too scared to talk to."
Look at the full body of work so far here at WashUFaces.com and check back often to watch his progress throughout the summer.
Daily RFT asked Koh what he would write in the book if he had the chance. Here's what he said:
"Some of the most amazing people you'll meet at Wash. U. work behind the scenes. Get to know the people who cook your food, clean your bathrooms and the people who make our campus the place we've come to love."
Follow Jessica Lussenhop on Twitter at @Lussenpop. E-mail the author at Jessica.Lussenhop@RiverfrontTimes.com.