Our sister blog Gut Check has the scoop today on some major food news for the Delmar Loop: Joe Edwards plans to open the Peacock Loop Diner next year as part of Washington University's new $80 million student apartment project. And next to the diner -- on Delmar just west of Skinker Boulevard -- the Loop will also be getting an international grocery store, Global Foods Market.
In the interim, however, the street is a bit of a messy eyesore of a construction site. Which brings us to mural artist Peat Wollaeger, who is beautifying the block in the meantime with his characteristic eyes along the 300-foot-long wall. RFT food blogger Nancy Stiles chatted with Wollaeger this morning and took these photos below of the art project.
"I've done some big walls, but nothing this big," says Wollaeger, who just returned to St. Louis from painting murals in New York City.
"The color scheme is for unity. A rainbow is about being unified," he says. "St. Louis is black and white -- I want to open people's eyes in the city."
His medium is stencils and spray paint.
"Eyes represent windows to people's souls. But we live in a world where people say stuff online they would never say to your face. We need to open our eyes. We're not just white and black," he says. "My studio's on Cherokee [Street] because I like the fact that there's different people. Same with Delmar."
He continues, "My motivation is to beautify, not vandalize. Street art's the whole new movement. It comes down to motivation, and mine is to make things better. The more positive things we can do for St. Louis, the better."
Below are more photos of Wollaeger's work in the Loop and the construction site.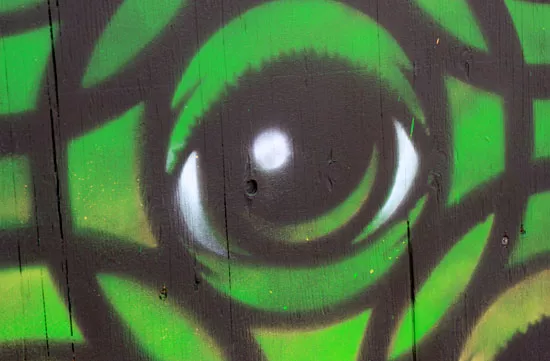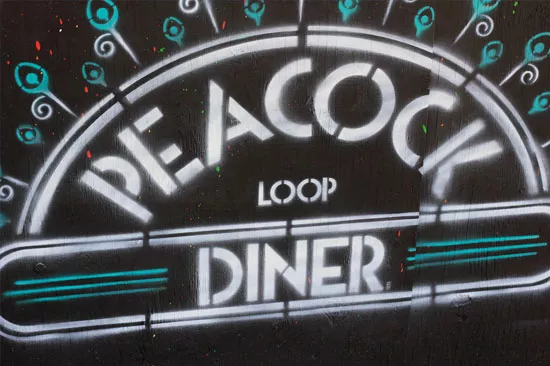 Continue for more photos.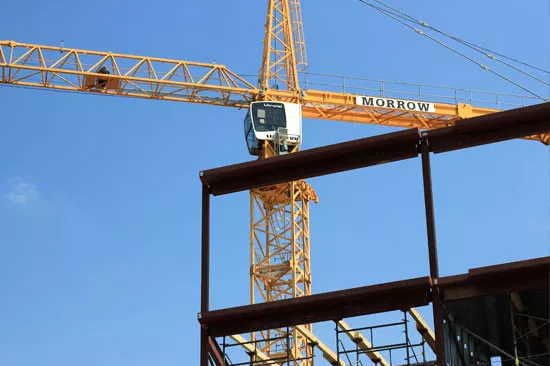 Continue for more photos.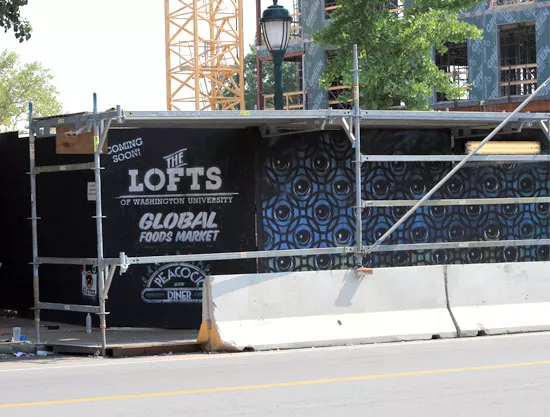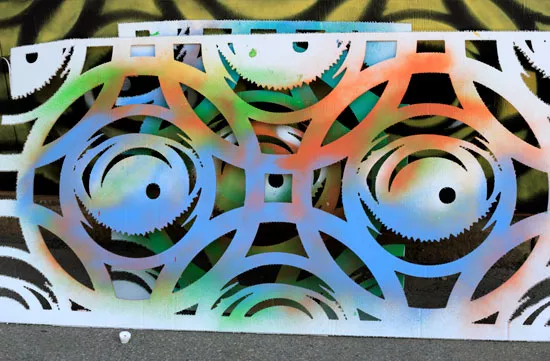 Send feedback and tips to the author. Follow Sam Levin on Twitter at @SamTLevin.